Profiles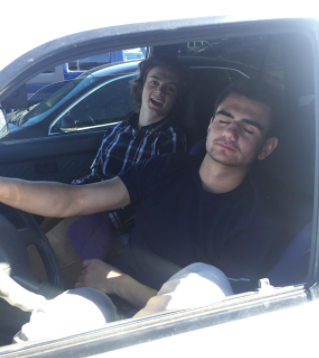 Hang on for a minute...we're trying to find some more stories you might like.
Seniors Konnor Schanck (driver) and Dylan Nurse (passenger) hangout in Konnor's 1995 Toyota 4Runner in the Rock Canyon parking lot during 5th period which they have off. They listen to music with an after market sound system with a 10 inch sub woofer in the trunk. "It's really fun to chill with friends in my car on a nice day with all the windows rolled down and good music playing", Konnor Schnack 17' said. Today, February 15, 2017, they were discussing which colleges they would like to go to. Dylan Nurse 17' was looking up requirements and average GPA and ACT scores to get accepted into their desired schools.  As a bonus, they would like to play hockey in college. Each of them currently play for the Mt. Vista hockey team which is a compilation of players from Highlands Ranch High School, Rock Canyon High School, Mountain Vista High School, and Thunder Ridge High School. This Thursday, February 16, 2017, is senior night for their game as they take on Cherry Creek at Family Sports/South Suburban at 7:15pm.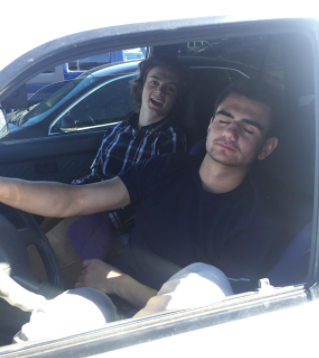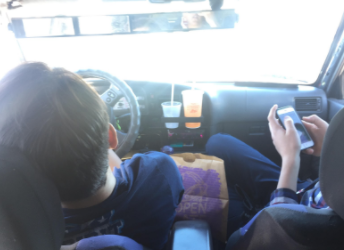 Dylan Nurse 17' and Konnor Schnack 17' hanging out in Konnor's car listening to music during their off period.