Our DareDevil Security Gaurd
You've seen him in the halls, you may have seen him on the slopes; his name is Tom Sager. A lot of students and staff know him as a security guard, but do you know Tom Sager?
Hang on for a minute...we're trying to find some more stories you might like.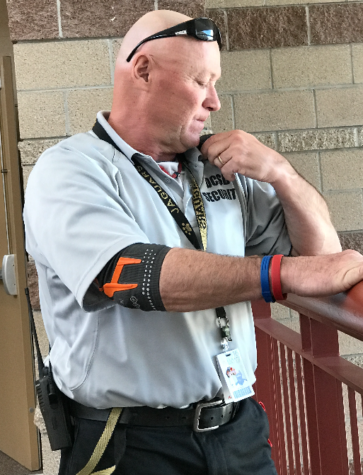 You've seen him in the halls, you may have seen him on the slopes; his name is Tom Sager. A lot of students and staff know him as a security guard, but do you know Tom Sager? Sager was born in Canada and lived there until age six when he moved to the states. He gained citizenship in 1966 and Sager's wife gained citizenship just this past summer. "I lived 110 miles east of London in a little village. I married a British girl there 30 years ago and am still happily married to her thank God, She'll be moving back there at some point. I worked for Naufer County Probation Services in the school system when I was there," Sager said. We asked him what the most interesting thing he's done in his life was and this as his response, "Working in state corrections, with very dysfunctional people. I've worked with dysfunctional families ages 16 to 21 and to see them turn their lives around and actually get degrees from a major university. That's far and few between, but it's a rewarding feeling to see this. I've also mentored some of the younger officers and making sure they're safe and sound as they walk the tiers," he said, "Before the small village outside of London I worked as a  state probation officer in Florida for two years. So we moved around a little bit, wanted to have a little fun."
We were curious about Sager's personal life so we asked what he regrets in life, his response, "This is easy! Anyone that knows me knows this, I wish I had learned to type properly. I'm doing the crossover and hunt and peck. Learning to become a little more computer savvy," we also wondered what he wouldn't change about his life "My thirst for life and adventure. I'm looking forward to doing a lot more traveling when we move back overseas. I enjoy going to the mountains every weekend, snowboarding. In the summer it's always hiking, camping, and golf. I'm a maniac golfer, I've golfed all over the world. I've had a blast doing that. The best way to get to know someone is on the golf course. You learn every fault about them within the first four or five holes. Everything good about them too."
Some other things you probably don't know about Sager,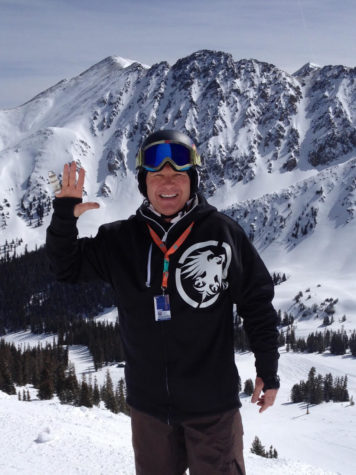 "I came out here for the first time in 1981, I did my student teaching, I hooked it up with my advisor at UMass to come out here and do my student teaching mainly because I wanted to do the ski season. Almost lost my student teaching assignment because I skied so much that year. So I begged them to let me stay on.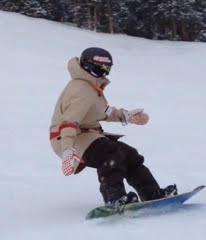 This is at Elkhart Elementary School. So I did that and came out of their and then a golf buddy of mine said "Hey you know what they're hiring for the state. Take the state corrections officer test which paid a lot more than teaching so that was it man, that was what I got into. I had a little break in service, but to answer the question I've lived here a total '81 to '91 then '97 to current, so 30 years, this is my third month working at Rock Canyon," Sager said.
We asked him what some strange things he's dealt with in his life, "Hash Oil vape found, kids vaping in the parking lot Not really strange things, I had to really listen to conversations when they walked by, I didn't even hear anyone curse or threaten each other I'm so used to that environment where everybody is on edge because of the gang members hating each other and everybody being ready to pop off. The culture of this school is phenomenal in particular the students. I'm always at the front office waiting for students to come In and I watch them walk in and people are holding doors open for each other and helping people on crutches and I'm just not used to that environment. My environment was that of violence I'm more used to being on edge and making sure every officer got out of the facility safe," Sager said.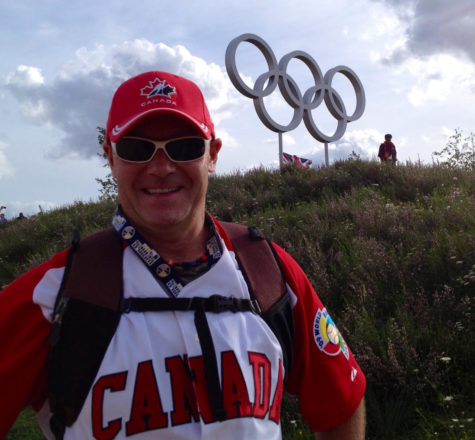 What's your favorite part of this job? "The time off and honestly interacting with the students it's a blast, I mean obviously not everybody is always excited to go to school but everybody is so genuine and smiley and happy and it made me feel very very welcome," Sager said.
What's something specific that represents you as a person and defines your character? "My wife's mother, father, uncle all say that I'm a happy chappy. That's the expression they use for me and I genuinely am. If you're unhappy and you want to project that then you're gonna bring others down," Sager said.