Baseball Pushes Through the Cold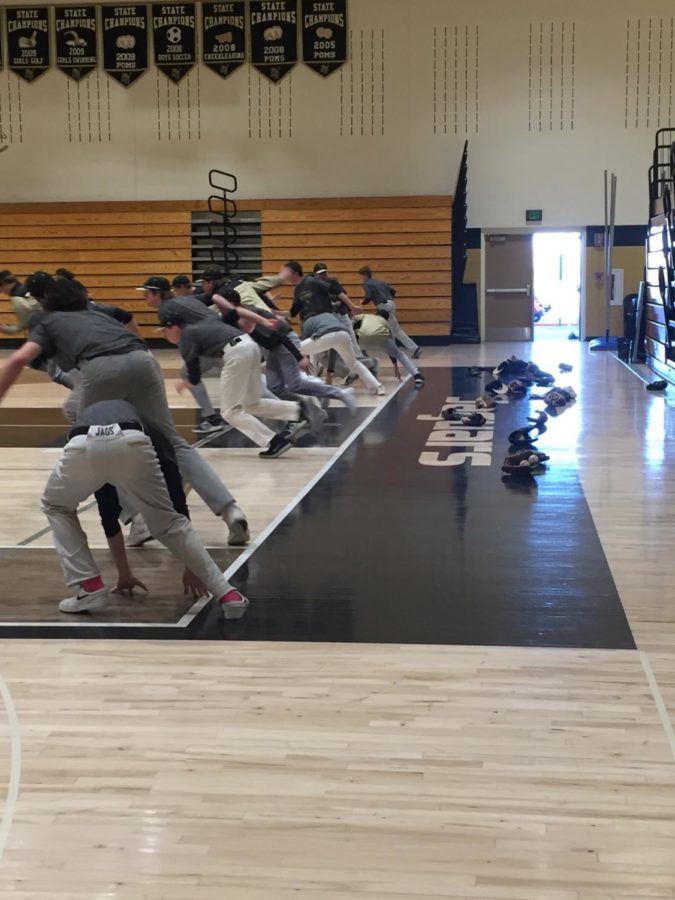 by Olivia Allen, Reporter
March 7, 2018
Heart pounding, legs burning, the Rock Canyons boys baseball team sprint to the baseline in the main gym during Monday practice on Mar. 5, due to strong winds and cold weather outside  
"The hardest thing about practice is the weather.  Up on our field it gets pretty windy which makes practice rough sometimes," Eric Rex '20 said.  
Even though the weather makes playing difficult at times, the players are excited for the upcoming 2018 season.  
"This season I am definitely most excited for going out and competing other schools, especially Vista," Rex said.  
In addition to being able to play baseball, the players are just happy to play for the school.  "My favorite part about playing with Rock Canyon is being able to play with my teammates and the bond we build throughout the season," Rex said.