Let's Get Real: Finals
Hang on for a minute...we're trying to find some more stories you might like.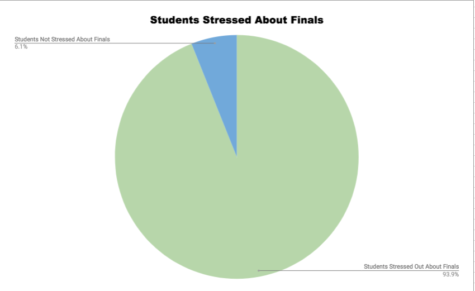 'Finals' is basically a synonym for stress. Finals are creeping up around the corner and with that comes an ocean of pressure and feeling overwhelmed. Many students are feeling this immense pressure– you're not alone. This is one whole week of numerous tests and countless hours of studying, but you can get through it. This probably won't be easy, but is will be over and you'll get some time off to recuperate and celebrate the holidays with your family. All you can do is do your best. You matter and so does your mental health… so give it your all, but be sure to take care of yourself in the process. Don't be too hard on yourself and be sure to give yourself a minute to breathe.
Some helpful advice:
Try to reduce your procrastination in order to get more sleep.
Create a study playlist of songs that make you feel hopeful and energetic.
Take snack breaks.
Take a relaxing bath.
Organize your study space.
Get some comfortable clothes to study in.
Don't hesitate to:
Talk to your counselor
Talk to a friend or adult
If you need someone to talk to, I'm here and you can email me [email protected].