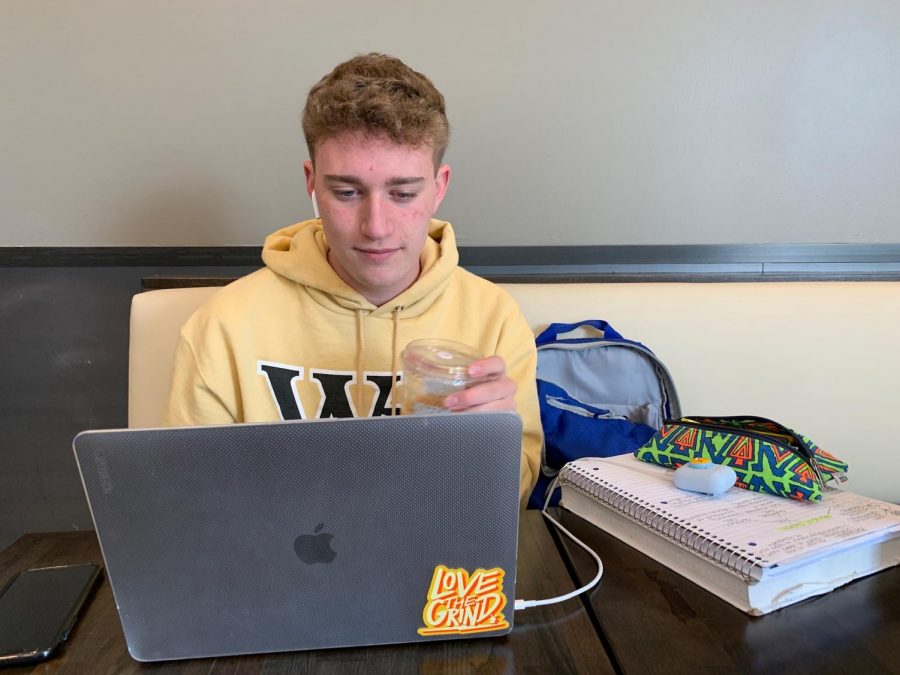 A. Brauchler
     Participating in online conferencing during online learning has raised the question of if teachers are allowed to ask students to turn their cameras on during Zoom and Google Meets calls. The answer is: yes. Teachers are allowed to create their own policies regarding camera usage. It is not illegal to require students to turn their cameras on.
     However, it is illegal to record students' faces when recording an online lecture and post it to a public platform, such as Canvas, if the student's parent or legal guardian signed the RCHS Media Consent Form in any regard stating they would not like their child's image posted.
     Parents can sign a section of the RCHS Media Consent Form requesting that their child not be allowed to "[participate] in learning opportunities that result in the school or District publishing of a student's basic information (like… their school photo)".
     Because of this section, social studies teacher Aaron Paul requires students to turn their cameras off when he records lessons to post to Canvas.
     "It's just to be on the safe side," Paul said.
     According to the Family Educational Rights and Privacy Act (FERPA), schools have the right to release directory information, which according to Franczek P.C. Lawfirm, includes photos, and if those with rights protected by FERPA (parents or "eligible" students– students over the age of 18 or in post-secondary education) have acknowledged that the student is subject to being published in a photo without being notified and did not in some way (that must be provided by the school) express the desire to opt out, the school may publish photos of the student without notifying the parent or eligible student.