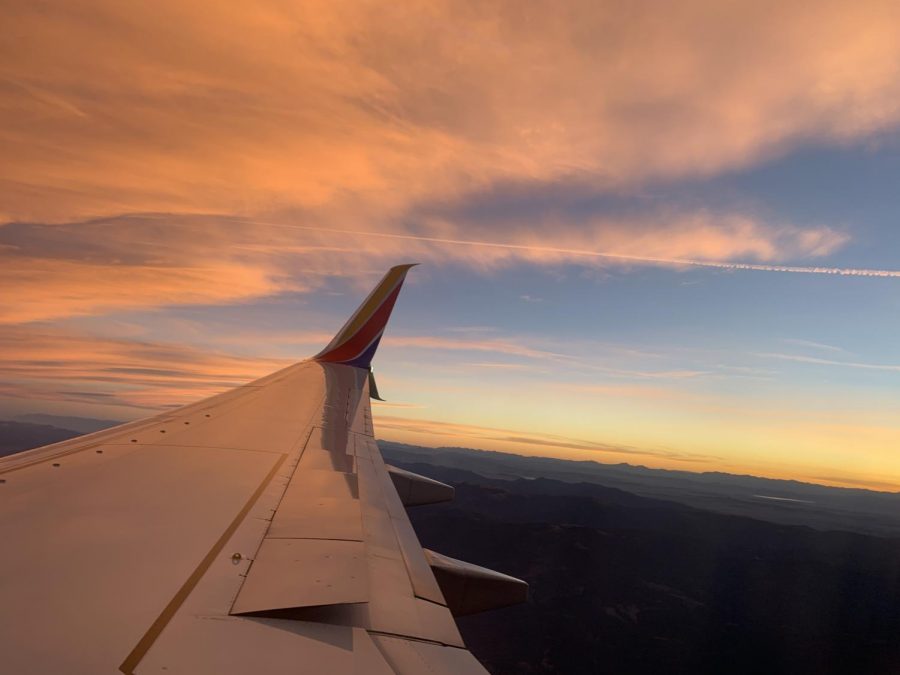 Take this most-likely-to quiz to find out where you should travel next, this fall.
Which T.V channel are you most likely to tune into?  
Bravo  
Discovery channel
ESPN 
Disney/ Nickelodeon 
TLC
What are you most likely doing on a Friday night? 
Going to a party with friends, I love being around lots of people  
Doing homework, I have to catch up before Monday 
Watching/playing sports, I love football
Doing a craft, I like making jewelry 
Watching movies, It's simple and I get to spend time with friends or family 
What store are you most likely going to shop in when you go to the mall? 
Pacsun 
Attic Salt 
Dicks 
Altered state 
Vans 
What car would you most likely pick? 
White Jeep wrangler 
Toyota Corolla
Toyota Tacoma
Subaru Crosstrek  
Volkswagen Kombi van
Which holiday would you most likely get rid of?
Thanksgiving, I don't like spending time with my family 
New Year's Eve, I'm not a big party person
Valentines Day, too sappy for me
Halloween, I don't like dressing up
Fourth of July, summer is my least favorite season 
If you saw a bear, which of the following would most likely be your reaction? 
Scream for my significant other to come to save me 
Try to remember what my science textbook said about different kinds of bears 
Challenge my friend to a race, loser gets eaten 
Take a naturistic photo
Act like I didn't see it and walk away 
Which person are you most likely to be while watching a scary movie? 
I would need lots of friends with me, I get scared easily 
I have never watched a scary movie
Watch it with a straight face, I don't get scared easily 
Scream and throw popcorn at every jump scare 
I'm scared during the movie but after I forget about it 
Which dare would you most likely do? 
Ask out a random person, I think they'll say yes 
Prank call my parents
Shave my head, I've done it before I'll do it again  
Let my friends pick out a crazy outfit for me, I trust them 
Dye my hair a weird color, I already have the box dye 
Which gum flavor would you most likely chew during a test?
Bubble gum, pink is my favorite color
No gum, a study says chewing gum before the test is better than during 
Big League chew, I chew it all day every day
Cinnamon gum, It reminds me of Christmas 
Mint gum, It's a timeless classic 
What would you most likely do if you saw your teacher at the grocery store? 
Call the teacher by their first name and do our handshake 
Go up to them and respectfully shake their hand 
Call out their name and then duck into the nearest aisle 
Smile and wave 
Avoid eye contact and leave immediately
Results: find your result by adding up the amount of each letter you selected. Whichever letter you picked the most is which destination is best for you.  
Mostly A: If you picked mostly choice A, you have an outgoing personality and you love traveling to San Diego, California. The flight's duration is 2 hours and eight minutes from Colorado DIA to California Los Angeles International Airport. 91% of activities are still available during Covid-19 in California. Some activity choices for San Diego are…
The San Diego beach is an option for swimming, surfing, or tanning
Take the ferry to Coronado. A 15-minute ride from the San Diego Bay to the Coronado ferry landing 
Swim with sharks. Leopard Sharks will swim to shallow waters on La Jolla Shores Beach. The sharks do not attack humans and have very small mouths. 
https://www.thrillist.com/entertainment/san-diego/things-to-do-in-san-diego 
Mostly B: If you found yourself answering with option B, you are the type of person that would appreciate a simple vacation to a familiar spot. People with this type of personality will enjoy a stay-cation to Beaver Creek, Colorado. Fall is one of the most popular times to visit the mountains as the leaves are turning. Driving from Highlands Ranch to Beaver Creek is around two hours. 74% of hotels are open during Covid-19 for fall break. Some activity choices for Beaver creek are…
Scenic drives, fishing, hiking, biking, and shopping 
Avon segway tour. Pay $90 for two people to ride a segway around Vail and Beaver Creek with guides. https://www.tripadvisor.com/AttractionProductReview-g1509268-d21136706-Avon_Segway_Tour-Avon_Beaver_Creek_Colorado.html 
Beaver Creek Trail. Moderate to difficult hike that is 6.6 miles .https://www.tripadvisor.com/Attraction_Review-g33311-d220032-Reviews-Beaver_Lake_Trail-Beaver_Creek_Colorado.html 
Mostly C: If you answered mostly C, you're athletic, friendly, and easygoing, meaning Key West, Florida is the perfect fall break getaway for you. Florida has a high of 88 during the fall break week. The flight duration is 3 hours and 45 minutes from DIA to Fort Lauderdale International Airport. 98% of hotels are opened during Covid-19 this fall break in Key West, Florida. Some activity choices for Key West are…
Go to the beach and surf, swim, or tan
Key West Reef Half-Day Snorkeling Excursion. Pay $45 for two people to take a boat out on the ocean and snorkel. https://www.tripadvisor.com/AttractionProductReview-g34345-d11457630-Key_West_Florida_Reef_Half_Day_Snorkeling_Excursion-Key_West_Florida_Keys_Florida.html
Key West Mangrove Kayak Eco Tour. Costs $50 to kayak through a guided tour and learn all about Key West and about the regions coastal environment https://www.tripadvisor.com/AttractionProductReview-g34345-d11473717-Key_West_Mangrove_Kayak_Eco_Tour-Key_West_Florida_Keys_Florida.html
Mostly D: If you answered mostly D, consider road-tripping it to Moab, Utah with friends and family because you are an idealist that likes hanging out with people similar to you. If you are looking to travel on your own time, but still experience adventure on your vacation, this destination is perfect for you. Driving from Highlands Ranch to Moab will take around 5 hours and 40 minutes, and the weather will range from the 60's and 70's all week. 79% of the hotels will be opened during Covid-19 during fall break. Some activity choices for Moab are…
mountain biking, rock climbing, hiking trails, and rafting
Offroading the Arches National Park Self-Driving Audio Tour, for only $10, allows you to hike the trails of Arches National Park at your own pace, with whoever you want. 
https://www.tripadvisor.com/AttractionProductReview-g143011-d21123548-Arches_National_Park_Self_Driving_Audio_Tour-Arches_National_Park_Utah.html 
Devils Garden Trailhead is a free, 2.2 mile hike that leads to the Double O arch. This trail will get you outdoors and will allow you to experience what Moab has to offer. 
https://www.tripadvisor.com/Attraction_Review-g143011-d146397-Reviews-Devils_Garden_Trailhead-Arches_National_Park_Utah.html 
Mostly E: If the majority of the options you picked were E, you're the type of person to be funny and outgoing with friends and family, but shy in front of a group with unfamiliar people. We suggest you take a trip to Eugene Oregon The flight's duration is 2 hours and 20 minutes from Denver International Airport to Portland, Oregon. 84% of hotels are open during Covid-19 for fall break. Some choices for Eugene are…  
Shopping and walking around the town of Eugene
Pre's Trail in Eugene is a 3.8 mile trail alongside a river. The trail is woodsy and naturistic https://www.tripadvisor.com/Attraction_Review-g51862-d103055-Reviews-Pre_s_Trail-Eugene_Oregon.html
For $31 per ticket, consider doing the Eugene City Tour. This activity lasts for 3 and a half hours and includes a tour of the University of Oregon, the Cascades Raptor Center, and much more. 
https://www.tripadvisor.com/AttractionProductReview-g51862-d13402992-Eugene_City_Tour-Eugene_Oregon.html