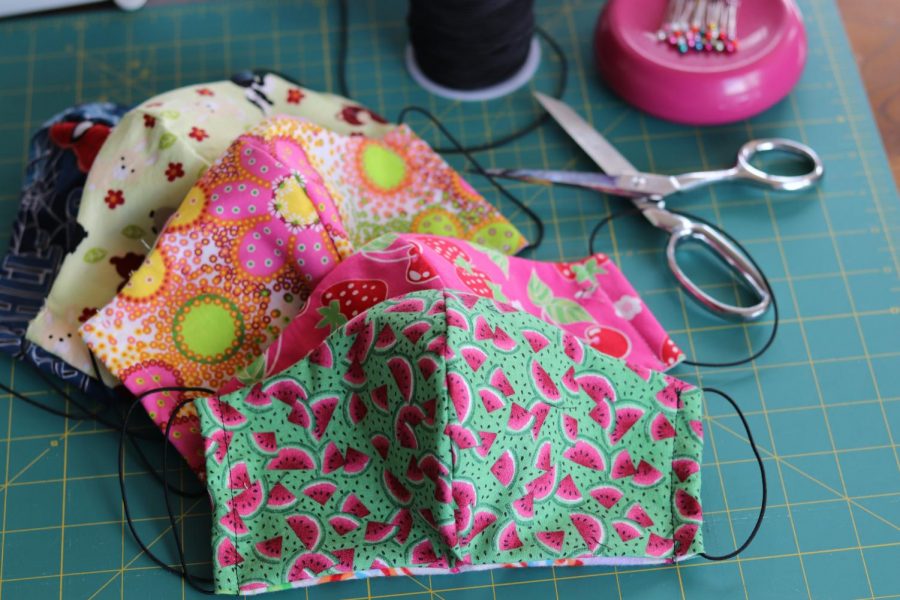 photo by Kira Zizzo
Healthcare Workers are Facing a Crisis, Here's How You Can Help
The shortage of facemasks puts healthcare workers at risk, but you can help in this crisis by sewing and donating facemasks.
The outbreak of COVID-19 has caused a shortage of medical supplies that the CDC describes as a "crisis". Many healthy Americans have panic bought facemasks, leaving healthcare workers without adequate protection against COVID-19. Due to the dwindling supply of facemasks, the demand has skyrocketed, causing online sellers to inflate mask prices, making it even more difficult for healthcare workers to obtain the protection they need. Facemasks are certified for single-use, but due to desperate circumstances, many healthcare workers have begun to reuse facemasks that were worn when in contact with COVID-19 patients. The purpose of facemasks are to catch bacteria and respiratory droplets in order to decrease the chance of contracting a virus or disease. Without this crucial medical protection, healthcare workers are more susceptible to become infected with COVID-19, possibly spreading this to other patients and their families. 
You can help healthcare workers in this crisis by sewing and donating facemasks to hospitals. The materials needed include fabric, a safety pin, elastic, pins, paper, and thread. If you don't have fabric or elastic, an old shirt and ribbon will suffice as replacements.
The first step is to have guidelines for the fabric by using a pattern. This pattern works well, but the sizes run small, so for a universal medium, use the men's size. Print this pattern out twice.