Varsity and JV Cheer Compete at Nationals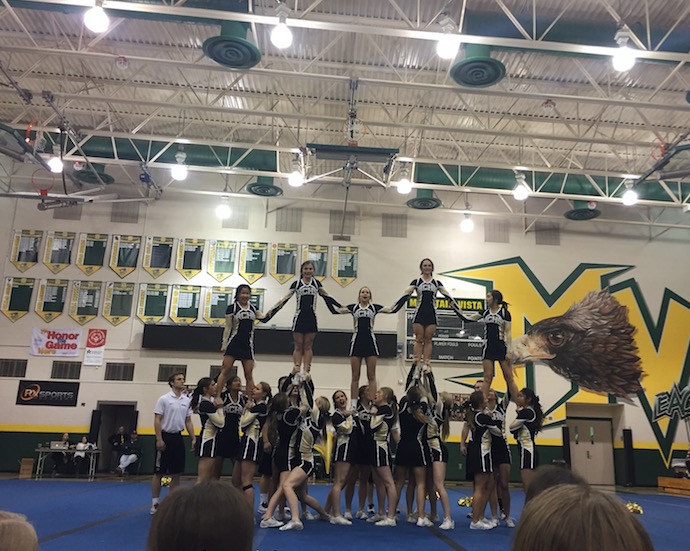 by Kara Lencke, Reporter
February 14, 2018
Saturday, Feb. 3, varsity cheer had their last performance in Colorado for the season.
"I'm so excited for Nationals because I like to go out on the mat and perform with my best friends while competing for a big title." Abby Fletcher 20' said. 
Both JV and Varsity left for nationals Feb. 7 and performed Feb. 10.
"My favorite part about Nationals is going to practice on the football field, and watch and talk to other teams," Bailey Kracke '21 said.
Nationals is not only about competing for a national title, but also spending time with your team mates and creating bigger bonds with the people around you.