Book Review
My name is Bennett Edlund and I, like most people, found myself at a loss over what to do during the coronavirus lockdown. I've always been a reader, so I started to read, both physical books and audiobooks, more and more as I gained more free time which has given me knowledge on many books to read and why. For the next couple of weeks, I will share my opinions on books that you should read during the lockdown as well as providing details and background information for each book.
Seven Brief Lessons on Physics
By Carlo Rovell
Genre: non-fiction
Publisher: Riverhead Books
Published: 2016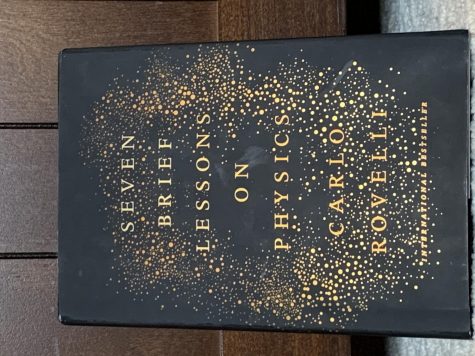 "Seven Brief Lessons on Physics" is a short book for its content, only 81 pages; but the book is a very good resource for anyone who wants to get into physics. It covers topics from relativity to black holes, all in-depth but in an easy-to-understand way; stating in the preface "These lessons were written for those who know little or nothing about modern science". The author is a theoretical physicist from Aix-Marseille University, proving not only his prowess in physics but in writing as well.
Look forward to: "The Chronicles of Narnia"