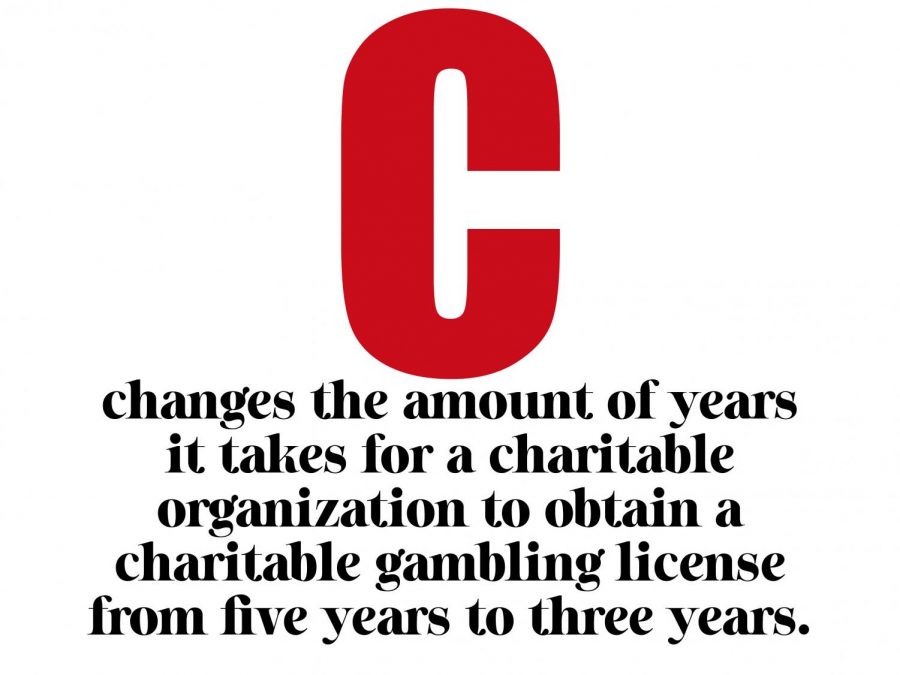 photo by Amanda Brauchler
Amendment C: Changes the amount of years it takes for a charitable organization to obtain a charitable gambling license from five years to three years
BACKGROUND: A charitable gambling license allows charitable organizations to pay employees (at minimum wage only) to help run these activities (Ballotpedia). Ballotpedia raised the question of if the integrity of volunteering is sacrificed if this measure passes and encourages paying those working for charitable organizations; it questioned if charity is still charity if one holds a paid position with an organization that funds the state.
WHAT A VOTE "YES" MEANS: Voting YES makes it so that organizations that run charitable gambling activities, such as bingo and raffles, can obtain their charitable gambling license in less time (Ballotpedia).
EXPLANATION: According to Ballotpedia, the Legislative Council Staff states that increasing the amount of charitable gambling licenses is likely to increase state revenue. This is because paying employees as opposed to having unpaid volunteers creates new income tax for the state.
WHAT A VOTE "NO" MEANS: Voting NO makes it so that charitable organizations still have to have been established for five years before being able to obtain their charitable gambling license.
EXPLANATION: This makes it so that non-profit charitable organizations have unpaid volunteers for longer. (Ballotpedia).