A Spring Break Travel Log: Colorado's Real Beauty
Here's a few recommendations for local day trips during spring break.
Are you looking for a road trip opportunity, or willing to get out of the house for fresh air and breathtaking views? Here are some great places you can visit in Colorful Colorado. 
Great Sand Dunes National Park and Preserve

Colorado's Sand Dunes National Park is a beautiful site to see and a great road trip opportunity.  The park was established on March 17, 1932, and has over six billion cubic meters of sand. If you plan on visiting these mountains of sand, the ideal time to visit would be when the weather is nice and sunny, such as in the spring or fall. If you do decide to visit during the summer, make sure to aim for early mornings or early evenings due to high sand temperatures. Just grab a bottle of water and get ready to climb the dunes. Be warned, you will get sand in your shoes. 
Zapata Falls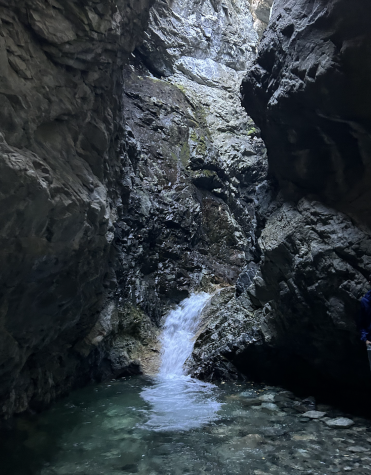 Zapata Falls is near the Great Sand Dunes, just a mile away. It's located in the San Luis Valley and contains a waterfall drop of 30 feet. There's a small hiking trail in order to get to the falls but it's worth the walk. The falls are mesmerizing. At first, when you walk into the cave, you will see a small pool of water with a tiny waterfall, but keep walking and you will come across the 30-foot water drop. Looking up towards the sky, the rocks have a wavy pattern with the sunlight peeking through. 
Breckenridge
Breckenridge is a common tourist and Coloradan destination, perfect for a ski weekend. Breckenridge is bustling with alpine activities and the rich history of the gold rush.
"My family and I go to Breckenridge every year just because it's a really pretty place to visit, and it's nice having a little break from life," Ana Ashok '26 said. 
If you're planning on staying for more than a day, here are some great hotels around the area: 
Grand Lodge on Peak 7:
Located in: Breckenridge Ski Resort
Address: 1979 Ski Hill Rd, Breckenridge, CO 80424 
Marriott's Mountain Valley Lodge At Breckenridge: 
Address: Business, 655 Columbine Rd, Breckenridge, CO 80424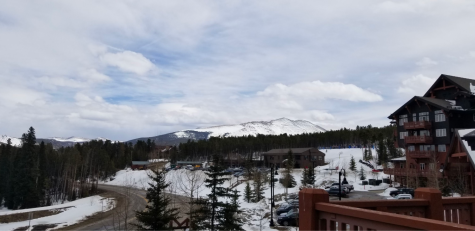 Things to do and places to go in Breckenridge: 
Ski at the Breckenridge Ski Resort
Address: 1599 Ski Hill Rd, Breckenridge, CO 80424
Check out some of these landmarks:
Sapphire Point Overlook – A nice picnic spot with a scenic view
High Line Railroad Park – For all ages, historic train, playground.
Rocky Mountain National Park
The Rocky Mountains are a unique feature of Colorado, full of breathtaking views and scenery. It's a great escape from the stress of life. Just pack a picnic lunch, get in some hiking clothes, and make sure your car has fuel. 
The Rocky Mountains have beautiful lakes that are definitely worth visiting. Some of them are Bear Lake, Dream Lake, Emerald Lake, Sprague Lake, Nymph Lake, and more. 
If bringing food from home isn't your thing, there are some great grills and restaurants in Estes Park: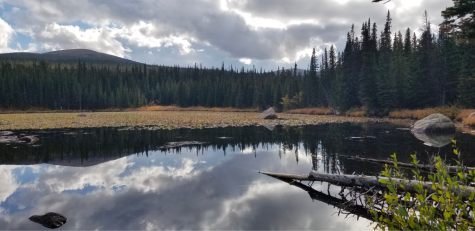 Trail Head Restaurant
Service options: Dine-in · Takeout · No delivery 
Located in: National Park Gateway Stables
Address: 3450 Fall River Rd, Estes Park, CO 80517
The Rock Inn Mountain Tavern
Service options: Dine in · Curbside Pickup · Delivery 
Address: 1675 CO-66, Estes Park, CO 80417 
If you're planning on an overnight trip, here's a nearby hotel:
Gateway Inn
Address: 800 S Abilene St, Aurora, CO 80012
Telluride
Telluride is a small town in Colorado that used to be a former mining town. At an elevation of 8,750 feet, Telluride is filled with colorful homes and historical buildings. 
Places to visit in Telluride:
Sheridan Opera House: performing-arts venue originally built in 1913.
Telluride Historical Museum: 1896 mining hospital turned into a museum with the town's vibrant history. 
Telluride Ski Resort: At an elevation of 13,150 ft, Telluride is famous for its 147 trails and free gondola up the slopes. Telluride also provides ski slopes and a ski lift during ski season. 
Hotels/Lodges:
Fairmont Heritage Place – Franz Klammer Lodge
Address: 567 Mountain Village Blvd, Telluride, CO 81435
The Hotel Telluride
Address: 199 Cornet Ln, Telluride, CO 81435
Some great dining options: 
Steamies Burger Bar
Address: 300 W Colorado Ave Suite #1B, Telluride, CO 81435
Crazy Elk Pizza
Address: 562 Mountain Village Blvd, Mountain Village, CO 81435
Million Dollar Highway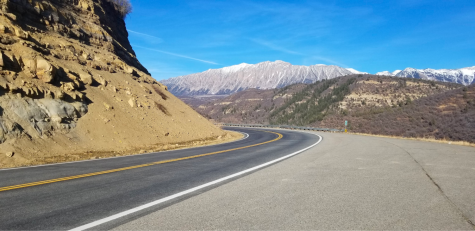 The Million Dollar Highway is a drive that will leave you breathless. The name originates from the cost it took to build and the gold that was found while building this highway. From its high elevation to steep slopes, it's no easy drive. It contains no guardrails and was carved from the very edges of these mountains. If you've just started out driving, it's advisable to not take the drive yet, but if you are skilled and comfortable with a winding road along the side of a slope then this is the experience for you. The Million Dollar connects the commute from Ouray, Telluride, all the way to Silverton. You might see some commercial trucks come along the way as well. 
Ouray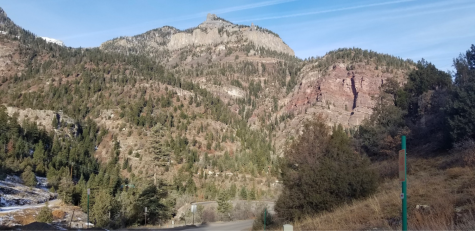 Ouray, Colorado is a magnificent place that's also called "America's Mini Switzerland." From its relaxing hot springs to delicious local food, Ouray is the perfect place to visit and stay for a while. 
Things to do:
Ouray Ice Park: A beautiful ice park and the perfect place to learn climbing.
Ouray Alchemist Museum & Penthouse: A place filled with history that's fascinating in every way.
Mayflower Gold Mill Tour: Ouray used to be a town that was rich for mining. Now, you can go visit these old shut-down mines for a tour of some good old American history.
Hotels:
Ouray Riverside Resort
Address: 1804 North Main St (Lobby) • 1700 North Main St (RV Entrance), Ouray, CO 81427
Twin Peaks Lodge & Hot Springs
Address: 125 3rd Ave, Ouray, CO 81427
Dining: 
Ouray Cafe & Steakhouse at Ouray Riverside Resort
Address: RV Park, 1700 North Main St located at, 1700 Main St, Ouray, CO 81427
Outlaw Restaurant
Address: 610 Main St, Ouray, CO 81427