Golden Boys
Hang on for a minute...we're trying to find some more stories you might like.
Have you ever wondered why our student section always has so much energy? Let us introduce you to the Golden Boys, many think that they are the reason why. They are five guys that go to Rock Canyon High School. They are all seniors, Ryan Fichtner, Sami Haddad, Sam Masten, Jonny Landis, and Barrett Wilson. They are there to hype up the crowd for sports games such as basketball, football, volleyball, assemblies and other student events. They tend to be the ones with the most school spirit and they are soaking up every second of their senior year.
We went around asking students about their opinions on the Golden Boys, and you would be surprised to hear what they had to say. Natalie Valdes '18 and Keely Jester '20 both do not believe that the Golden Boys have a very big impact on our student section, Valdes says "I don't believe that they have a good impact on the student section because they are very obnoxious." On the other side of the argument, Owen Bell '21 disagrees. Bell says "I think that the Golden Boys have a good impact because they help you get excited and gets the players hyped up so they get in their zone to play."
"Who doesn't like the Golden Boys, no matter if you like them or not they still lead the crowd and that's how the crowd gets going." Dani Haddad '20  A lot of people have very positive outlooks on the golden boys, however some negative too. Interviewing many different peers we found out so much about everyone's different opinions!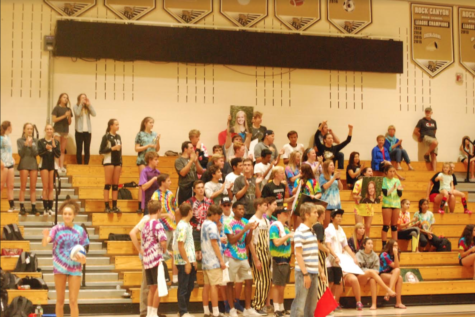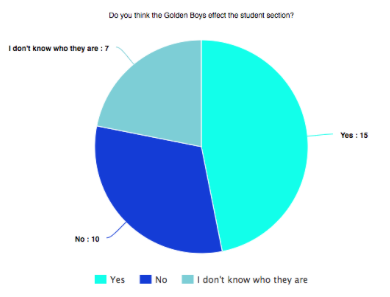 By: Kaiya Espey, Kara Lencke, and Sara Snocker