Girls and Boys Varsity Basketball Doubleheader Against Mountain Vista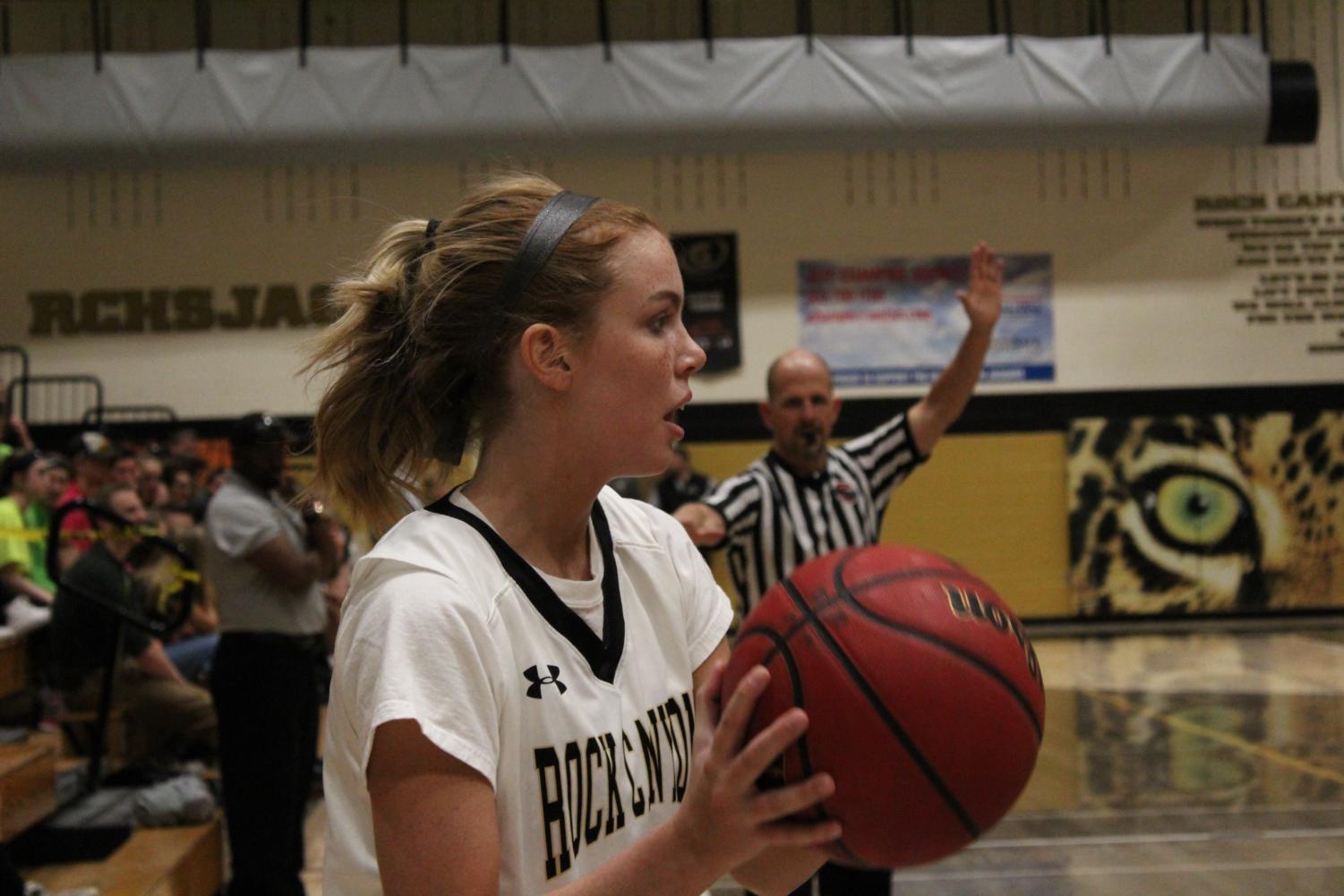 The Rock Canyon boys and girls varsity basketball teams played back to back games on Sat., Jan. 27 against Mountain Vista High School at Rock Canyon.
The girls varsity basketball team were defeated 41-63. The Vista girls basketball team gained an early lead and Rock Canyon kept up with their points, but never gained the lead.
"It was a good game," Izzy Chavez '20 said, 'They played hard, but in the end, Vista won because they're really good."
The boys basketball team followed right after and won 68-52. The teams were neck and neck during the first quarter, but then, Rock Canyon pulled ahead and kept the lead for the rest of the game.
"It wasn't as close as I thought it was going to be," Elodie Johnson '18 said, "We really beat them by a lot. [The beginning] made me unsure for the rest of the game…It made me stressed out, but it also made it more fun because you don't know what's going to happen."
The student section was full of Rock Canyon students cheering and yelling.
"[My favorite parts are] the cheers and everything in between because we are just so loud and the boys are amazing," Chavez said.