A Winter Getaway
Colorado offers some of the best trips within driving distance.
As residents of Colorado, we are blessed with some of the best trip opportunities that are only a road trip away. With the Rocky Mountains, the state has a seemingly endless amount of fun things to do. Winter break is approaching quickly, meaning that now is the time to plan trips. Here are some of the best trips to take in Colorado over winter break.
Vail Valley: The town and ski hills of Vail offer tons to do, especially in the Winter. You can hit the slopes during the day, and wander the town once they close. The town of Vail offers so much to do from eating, to shopping. During the winter, hotel prices can start at $300 a night if you want to lodge close to the resort (Google).The food at Vail ranges from barbeque, to good sushi. The day prices for ski lifts can range from $100 to $200. Overall, Vail is a great family destination. With more than just skiing, it is sure to please everyone.
Photo: Wikimedia
                                                                                            2. Silverthorne: Silverthorne is not a town with a ski resort, but it is a great place to stay for a couple of days. It is conveniently located, with three big ski resorts- Keystone, Breckenridge, and Vail, located within a 15-30 minute drive. But in the town, there are multiple things to do.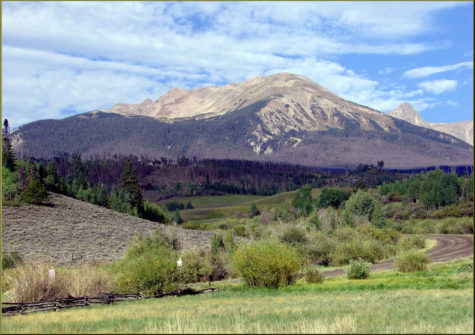 To make it a classic Winter vacation, ice skating is a must. Silverthorne has multiple ponds that are perfect for ice skating, such as the North Pond. There are also plenty of places to eat. One of them is the Mountain Lion Cafe, an old-fashioned diner with the best breakfast in town. There is lodging of all prices in Silverthorne, from a LaQuinta Inn, to rentable cabins. Overall, it is a town where you can skate, eat, and shop, while also being a short drive away from the best skiing in North America.
Photo: Flickr
    Evergreen Lake: If you are busy over the break and only have a day or two, then Evergreen Lake is a great place to go. It is the largest zamboni groomed skating lake in North America. From Highlands Ranch, it is only a 50 minute drive, making it an easy day trip that is inexpensive and fun. In addition to great skating, the lake offers some of the best winter scenery in Colorado.
Photo: Flickr