A Single Egg Just Scrambled the Internet
An ordinary egg with big dreams just achieved something egg-ceptional...it just poached a world record.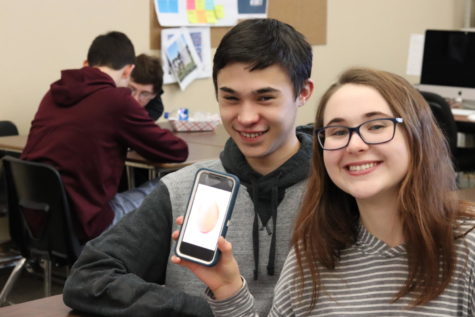 In a matter of 10 days, Instagram users across the world banned together and over 46 million of them (as of Jan. 16) left a like on an image uploaded by @world_record_egg. This egg-celent post cracked the world record of Instagram likes which was previously held by reality television personality and businesswoman, Kylie Jenner, with a photo of her newborn Stormi's hand– this received over 18 million likes. Students have been encouraging each other to double tap this post through Instagram stories and in person.
"There's no picture I'd rather have beat a Kardashian," Sarah Mendus '20 said.
Through teamwork and determination, this egg-stravagant post has beaten the world record of Instagram likes and formed the #eggsoldiers and #EggGang. Some students liked the egg purely due to its aesthetic.
"The egg is brown, oval shaped, it's simple, nice, and minimalistic," Ethan Provost '20 said.
"The shell, the brown shell, the smoothness of the shell. I like the photo because it was just so perfect and just resembled a perfect life," Katie Whetten '22 said.
If an egg can break a world record in a matter of days, egg-strordinary things can happen in 2019.