This 13lb Dog Has Almost 3,000 Instagram Followers
Bo, a seven year-old, black and white shihtzu amassed a following of almost 3,000 during Rosa Lee's sixth grade year. #nationaldogday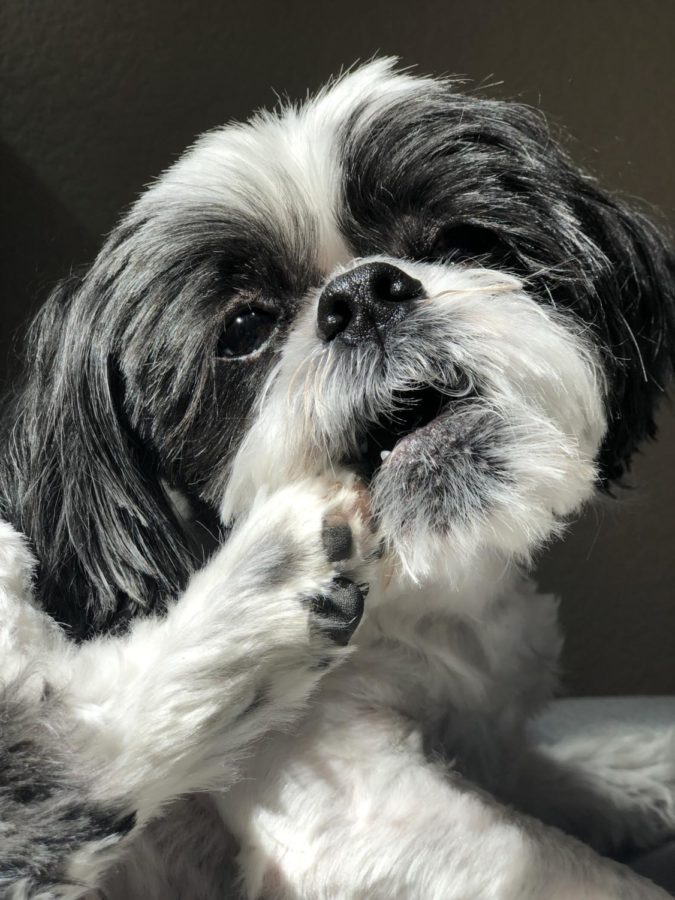 Like many young kids, Rosa Lee '21 aspired to be famous. Unlike most of those aspiring kids, however, the then sixth-grader at Rocky Heights middle school had a path to her fame: creating an Instagram account dedicated to her dog, Bo.
233 weeks ago, the first post on the @shihtzu_bo Instagram page appeared. The blurry photo of the young dog earned 122 likes, paling in comparison to many other future posts on the feed.
"It started as a joke," Lee said. "You can really do anything on the internet and get famous very easily."
After a few months, and a growing number of followers and likes, Lee began to enter Bo in 'competitions' on other dog accounts to try and win free prizes. Accounts would create competitions inspired by a season or a holiday, like "fall" or "Valentine's Day" and would accept submissions from other dog accounts in competition for their prize of snacks and toys.
"We decided we needed to get famous so we tried to collaborate with other dogs. People would send me Valentine's or Christmas gifts; he got birthday presents," Lee said. "My mom loved it because Bo would get free stuff so she wouldn't have to buy anything [for him]."
Middle-schooler Lee would dedicate hours to each post. The process of a post consisted of planning the theme, getting Bo ready for photoshoots, taking pictures, editing, choosing a caption and posting.
"Sometimes me and Em [Nguyen '21] would go on walks just so we could take pictures of our dogs and post them on Instagram," Lee said. Nguyen also had an Instagram account for her dog in middle school. The effort Lee put in quickly earned her thousands of followers and promotions within her first year on the account.
"My first reaction was 'Oh my god, I need to tell my friends that my dog is famous,'" Lee said. "When we were close to three thousand [followers] I was like 'Woah this is really weird for people to follow a dog because it's just pictures of this same dog over and over again.'"
Even with the motivation of followers, likes and free dog items Lee stopped updating the account towards the end of her eighth grade year.
"I was done with it. It was fun getting free stuff but dog photos are not the trend nowadays."
Lee would only reactivate the account if she "skyrockets in followers." While she doesn't post to his account anymore, Lee still takes photos of her dog Bo and loves spending time with him.
"There's someone to be with you when no one else is with me. He'll always listen and keep your secrets," Lee said.