Marching into a New Season
As the school year kicks off, the marching band takes to the field to perfect this seasons show, entitled The River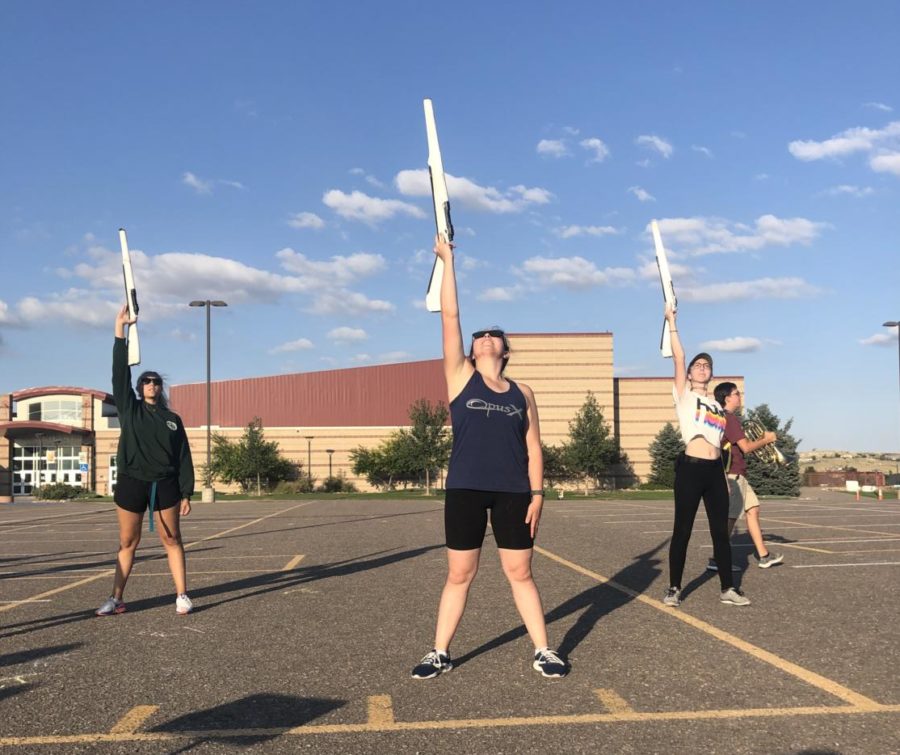 With school back in session, many sports are just picking up for the season. However, the members of the Marching Band have been back and rehearsing since the end of July, working to put their show on the field and getting it competition ready. Long hours and time under the sun can be grueling, but the family created is worth the hassle to many of the members. 
"Going into high school I was used to being separated from my friends during middle school, but in high school, you just make so many friends immediately because your section becomes so close," clarinet player Ava Dunn '23 said. 
This year's show is titled "The River" and includes works from Steve Bryant's Ecstatic Waters, Camille Saint-Saens Aquarium, and Bedrich Smetana's Moldau. This year's music, while still technical, is not as difficult as the drill and movements that go into making the shapes on the field.
"I think the hardest thing this year is going to be the drill. With our music being a little easier, actually moving around will be more difficult. Especially because we have some weird shapes this year like a rotating circle," Drum Major Ethan Mead '20 said. 
While the season has only begun, it will continue until early November. The band has already set two of their three movements, which exhibits a faster pace than previous years. 
"The biggest challenge is always just piecing the show together and creating a piece of art that incorporates all of the visual and musical things into one package," band director Zachary Fruits said. 
With 70 members spread across winds, brass, percussion, and color guard, the atmosphere and family created throughout the season is unique and special. The band's first performance will be September 7 at the football game against Douglas County High School.