Track By Track: Defining Himself as a Musician
Jaden McGowan '22 throws down opponents on the wrestling mat and syncs music up in his studio.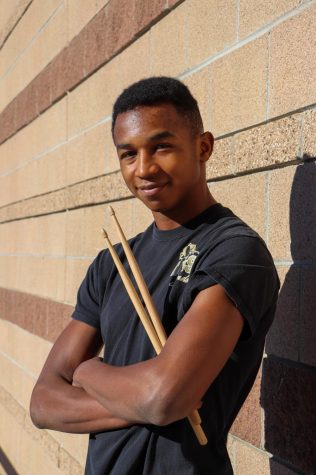 Jaden McGowan '22 balances his marching band, wrestling captain, and overall school responsibilities with music production.
     Although he's produced music for three years, his history with music extends back to seven years ago when he started to drum. A year later, he picked up piano, and in the next few years, he learned to play bass, guitar, and saxophone. In third grade, McGowan began to experiment with Garageband. 
     "I started tinkering around on that and I got better and better at making music on it. One day, I just decided to make a song on it and it actually sounded pretty decent so I thought if I actually recorded this in real life, it would sound pretty good," McGowan said.
     McGowan was a drummer for a band that played at his middle school talent show every year until, when in eighth grade, he performed at the talent show blindfolded.
     "Now, I'm mostly a solo act, but I'm always down to jam," McGowan said.
     Focusing mainly on the production of electronic-based EDM music, most of McGowan's inspiration is rooted in the music he listens to. His playlist consists of the band Grandson and a selection of smaller artists.
     "When I'm listening to like a lot of heavy electronic music, I'll have more ideas based around that and a lot of the time a progression will just pop into my head and I just start to build off of it," McGowan said. 
     His songs start with a guitar track that undergoes the progression. These are the bare bones to build the rest of the track. The next step is to record more rhythm guitar, then bass guitar. The final step to embellish the track is the lead guitar, which acts as the melody and main motif of the song. 
     "I'm really perfectionistic about everything so it takes me a really long time to get the right take. It's never finished and your project is never going to be perfect," McGowan said.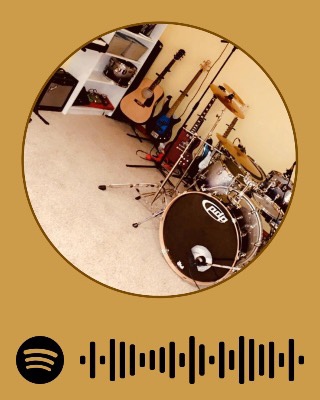 His music takes varying amounts of time to complete, as is packed schedule of wrestling, band, and coursework restricts the time he can spend actively creating music. His ideal music schedule that he adheres to is working every other day. Every day, his work differs, whether he mixes records, or plays music. He takes a week to produce some songs, while others take two months to complete. McGowan creates music in his basement studio.  
     "It feels so good to make something that you're proud of. It's honestly the best feeling ever to finally complete something and have it sound really close to what you wanted," McGowan said.
     McGowan enjoys the creative aspect of music, in his ability to construct a cohesive song from scratch. This art form allows him to express himself constructively. He constantly makes strides to better himself as a musician. 
     "It helps to be able to listen to feedback and being able to take that because sometimes, its hard to like hear something bad about something you've worked on for a really long time, but I feel like its really helpful to have that outside perspective to make it sound so much better," McGowan said.
     The main difficulties he faces are technical issues. He re-records music and weaves his way through glitches. This troubleshooting facet of music-making portrays McGowan's problem-solving skills. 
     "Sometimes, there are glitches in the computer where it uploads the wrong version of a song and fixing it helps it sound better in the end, anyway," McGowan said.
     He uses Adobe Spark to design album covers that work in conjunction with his music. McGowan's music is available on Spotify, iHeartRadio, Youtube, Google Play, and Deezer. His music is on multiple platforms to reach a broader audience where he hopes to spread his message of positivity.
     "I really love inspiring people with my music, its a really great feeling to make people feel the same way that I do when I listen to other peoples music. I want to encourage people to put themselves out there and not be afraid to get out of your comfort zone to do something you're good at," McGowan said.
     His newest song "Feelings for You" is set to release on Jan. 21. To view his Spotify profile, click here.
     "I'm proud of everything that I've made and produced and proud of the fact I did it pretty much on my own. I like performing and making people smile. Expect to see me improve in the future.  I look forward to what I create, so nobody knows what the future holds for me," McGowan said.