Spooktastic Films to Watch with Friends
Here are the top eight films to watch inside this Halloween.
by Abigail Wood, Assistant Editor in Chief: Photo & Camera Editor
October 21, 2020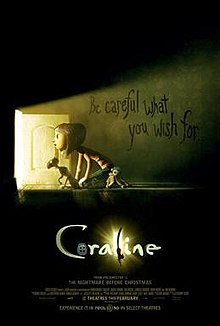 Coraline
Rating: PG
Starring: Dakota Fanning, Teri Hatcher, Jennifer Saunders, Dawn French, Keith David, John Hodgman, and Robert Bailey Jr. 
Run Time: 1 Hr 40 Min
Platforms: Amazon, Hulu, Youtube, Vudu
Brief Summary: Coraline lives with her two parents who she feels inhibit her happiness throughout her life. Suddenly, she finds a small door in her basement. That night, she goes through the door and finds an altered world where everyone has buttons on their eyes and she has seemingly perfect parents. Soon, Coraline finds out the only way to stay is to sew button her eyes. When she finds this out, her "other mother" traps her in the button world and Coraline must find a way to return home. 
Pumpkin Rating: 8/10, The movie is well thought out and the graphics are cool at some points in the movie. However, I didn't understand how the buttons worked and why her other ¨mother¨ needed Coraline's eyes for her to stay.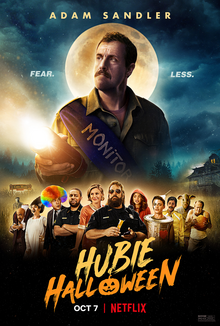 Hubie Halloween
Rating: PG-13
Starring: Adam Sandler, Shaquille O´Neal, Karan Brar, Noah Schnapp, and Kevin James.
Run Time: 1 Hr 42 Min
Platforms: Netflix 
Brief Summary: Hubie is a devoted member of his hometown Salem, Oregon. He is constantly at the receiving end of taunts and bullying by others in his hometown. Although Hubie is mistreated by others, he tries his hardest to ensure that everyone is in line on Halloween night, but this year is different.
Pumpkins Rating: 6/10, The movie was funny and had some great actors, however, I do feel that actors weren't casted to roles that fit their talents and the acting wasn't high quality.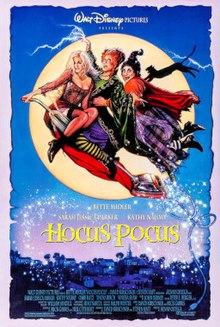 Hocus Pocus 
Rating: PG
Starring: Bette Midler, Kathy Najimy, Sarah Jessica Parker, and Omri Katz Vinessa Shaw
Run Time: 1 Hr 36 Min
Platforms: Amazon, Disney+ and iTunes 
Brief Summary: Max Dennisonmade made a bad decision to light a candle and accidentally woke up roughly 300 witches who now want to cause terror by stealing the souls of young children to keep themselves young. Max and his friends are on a journey to stop the witches before everything gets out of hand. 
Pumpkins Rating: 10/10, I liked how this movie had a backstory on the cat and how he became a piece of the plot that tied together at the ending.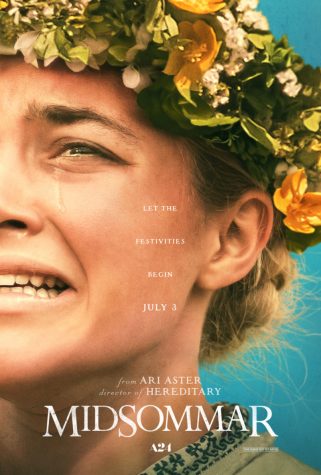 Midsommar 
Rating: R
Starring: Florence Pugh, Jack Reynor, William Jackson Harper, Will Poulter, and Vilhelm Blomgren
Run Time: 2 Hr 28 Min
Platforms: Amazon, Vudu, iTunes, Google Play
Brief Summary: A young American couple with a blossoming relationship decide to travel to a fabled Swedish midsummer festival. This paradise transforms into horror as the locals kept a haunting secret. 
Pumpkins Rating: 8/10, The concept of the movie was smart and I enjoyed the visuals. The storyline was flawed and some parts of the movie could be confusing if you weren't fully paying attention.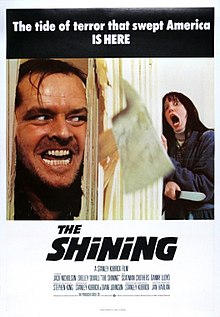 Shining 
Rating: R
Starring: Jack Nicholson, Shelley Duvall, and Danny Lloyd
Run Time: 2 Hr 26 Min
Platforms: Amazon, iTunes, Vudu, Google Play
Brief Summary: A family heads to an isolated hotel for the winter where a sinister presence influences the father into violence, while his psychic son sees horrific forebodings from both past and future. This causes the family to spread out and try to survive the cold, wintery night. 
Pumpkin Rating: 10/10, This movie has everything that makes a great horror movie: psychosis, mental illness, and the occasional crazy psychotic scene. The acting in the movie was good and even the young boy did a great job.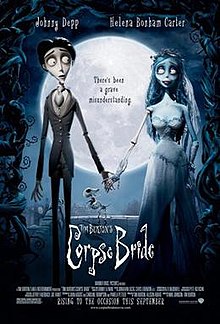 Corpse Bride
Rating: PG
Starring:  Johnny Depp, Helena Bonham Carter, and Emily Watson
Run Time: 1 Hr 17 Min
Platforms: Netflix, Amazon, iTunes, Google Play
Brief Summary: Victor Van Dort and Victoria Everglot are supposed to get married to help both their families, but during their wedding practice, Victor must go and practice his vows in the woods. When he is finished, Emily, the corpse bride now believes they are married. As Victoria waits for Victor, a Rich newcomer arrives causing trouble for Victor as he tries to court Victoria. Victor now has to choose between the two brides, one dead and the other undead. 
Pumpkin Rating: 9/10, Many movies by Tim Burton are fun to watch during the Halloween season, but some parts of the movie were dark. For the most part, the movie was really enjoyable.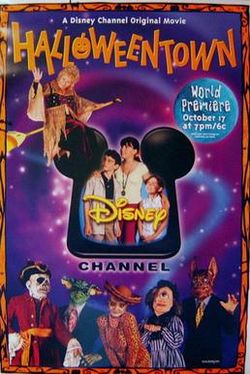 Halloween Town 
Rating: TV-PG
Starring: Debbie Reynolds, Kimberly J. Brown, Judith Hoag 
Run Time: 1 Hr 24 Min
Platforms: Amazon, Disney +, Youtube, Google Play
Brief Summary: A young girl learns the truth about her grandmother being a witch and evil forces are coming to mess with Halloween. She and her grandmother work together to save Halloween.
Pumpkins Rating: 7/10, It is an amazing family movie to watch and isn't scary due to it being a Disney movie. I would recommend this movie if you want to watch a cute, fun movie with younger children.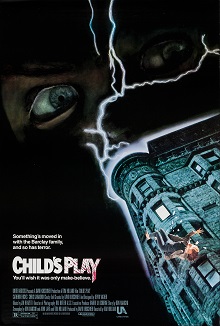 Chucky 
Rating: R
Starring: Catherine Hicks, Chris Sarandon, Alex Vincent, Brad Dourif, Dinah Manoff, and Tommy Swerdlow
Run Time: 1 Hr 27 Min 
Platforms: Fandango, Vudu, Amazon
Brief Summary: Cornered by Detective Mike Norris Charles Lee Ray, a murder has to use black magic to place his soul inside a doll named Chucky. Soon after, Karen Barclay then buys this doll for her young son. When Chucky begins killing people, a young boy and mother must warn the townspeople.
Pumpkins Rating: 6/10, It was a good movie, but there were some jump scares. There was an interesting plot and for the most part, the movie was really good, however, in some scenes, the graphics weren't very good.