Serving Students Over the Summer
How the Backpack Society is helping students to get food this summer… and how you can help.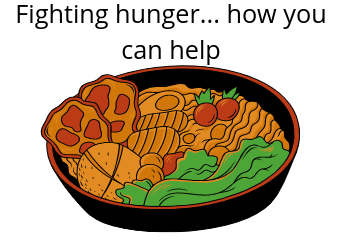 Many students look forward to summer break: no homework, time to relax and do fun things… but imagine if you had to worry about whether or not you would have food. This is a reality for many children who receive free or reduced lunch during the school year. The Backpack Society's Summer Food Program is trying to help solve this problem.
From June 7 to Aug. 5, families can sign up to get free groceries for as long as they would like. Registration is available starting June 7 for families in need of food during the summer using this link.
"The Backpack Society has partnered with Rock Canyon as a resource to provide food security for families," Counselor Lauren Donofrio said. "Over the course of this school year, Backpack Society has provided weekend meal bags for students in need. They have also provided holiday meal groceries for families. By providing the summer grocery program, the Backpack Society hopes that no student or family needs to go hungry while we are out on summer vacation."
The Backpack Society is looking for volunteers and donations. Donations can either be monetary or food supplies. Volunteers as young as elementary schoolers are accepted as long as there is a parent supervising. If you would like to volunteer, you can sign up here. 
"There are two ways to get volunteer hours, depending on whether or not the [Backpack Society] opportunity is given to me by the program to input into Helper Helper," Counseling Secretary Julie Burns said.