Veteran's Day: Honoring Jaguar Heroes
Take a deeper look into the stories behind teachers who have served in the US military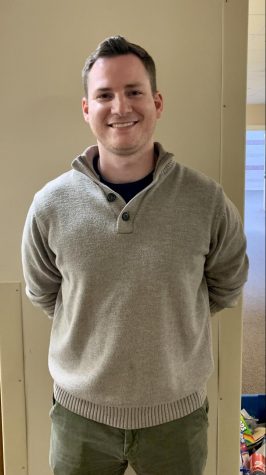 Happy Veterans Day, Jags! Our school happens to be the proud home of two teachers who have previously or are currently serving in the US Military.
Lee Murphy teaches English and Photojournalism classes. Murphy has been in the Air National Guard – the reserve National Guard component of the Air Force – since 2015.
"I always knew from my skill set and my background that military service would work for me. I wanted to give back and show patriotism. But, patriotism is not always wearing a uniform. It's about doing what you can do that's good for your country," Murphy said.
"I think that it's important for people to understand what the military does. There's a lot of different conceptions about what they do or what they don't do. I know not everyone is interested in military service or the military itself or things like that, but it's important to give back to your community and your country in whatever ways you can."
Murphy was initially stationed as a photojournalist in Birmingham, Ala., when he first joined six years ago, but is now stationed in Cheyenne, Wyo. Over the years, he has collected many new skills and experiences. 
"I think one of my favorite memories from being in the Air Force is when I got to take a 'veterans flight,' where I got to ride in a C-47. It was one of the original planes that flew over Normandy, found in a boneyard in Arizona and restored. All the guys I went up with were in their 70s, 80s, and 90s, and were World War Two veterans. They were reminiscing from when they were young and in the service, and so I got to go up there, interview them, talk to them, take photos, and actually ride in the plane for the flight."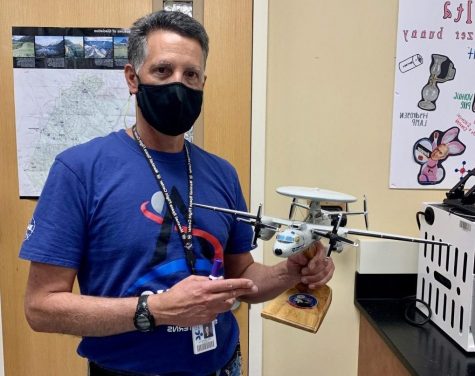 Murphy isn't the only staff member to be celebrated. Science teacher Jack VanNatta served in the US Navy for exactly 20 years. 
"I was a naval flight officer, so I rode in the back of an E-2C Hawkeye, basically the Navy's version of an AWACS, and operated the weapon systems," VanNatta said. "We controlled the airborne and surface battlefield, which meant that we controlled fighter aircraft that went to attack targets, and ensured that the battle group was safe from threats. On the plane, we had a big radar, and active and passive sensors, which could listen as other people were trying to either find us or target us. We could see 360° beyond 250 miles, and we just tried to keep everybody safe.
"We did a lot in the Middle East, as well as about 10 to 12 years of what we call counter transnational crime, which meant we were flying against drug runners and human traffickers, trying to keep threats out of the country and help people that were being taken advantage of."
VanNatta has always been passionate about the military, but was especially inspired by the popular 1986 action/drama film Top Gun.
"I had already been thinking of going and becoming an aviator in the Navy because I just wanted to fly around, land on, and take off from ships. I also had family in the military whom I admired. Then Top Gun came out, and it was so cool; I just wanted to be a taller version of Tom Cruise.
"Even though it took me three tries to get into the Naval Academy, it just always seemed like a good fit for me, and it ended up being an awesome career," VanNatta said. 
Despite how awesome he found his career, however, he admits it wasn't an easy lifestyle. 
"No member of the military can do it alone. Everybody, the kids and spouse especially, have to buy in, because it's tough on everybody. My son was actually born when I was in the Arabian Gulf, and I didn't see him until he was three months old. That was a serious sacrifice, but I would still encourage people to make that sacrifice," VanNatta said.
"Everybody is different, everybody's gonna have a different experience, and you've really got to want to be there. But, you'll really feel like you're doing something for your country. And you know what? You don't have to actually join the military. Just always support the people that go and do the difficult things."