Boys Varsity Football Loses to Arapahoe First Game of the Season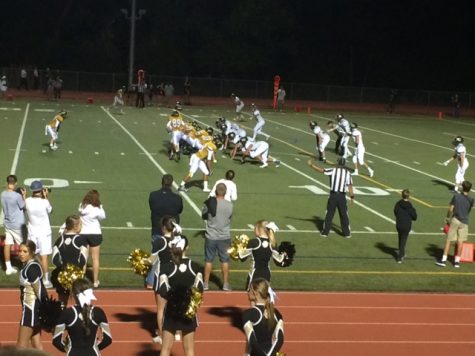 Thursday, Sept. 1, Rock Canyon boys Varsity football lost to Arapahoe 5-10 for their first game of the season.
Rock Canyon defense started off strong by scoring a safety early in the first half leading 2-0. With 38 seconds left to go in the first half the boys score a field goal making the score 5-0.
Throughout the second half the ball traveled back and fourth, but with 3:45 left on the clock Arapahoe gets a touchdown making the score 5-7 with Arapahoe leading by 2. The score stayed the same throughout the 3rd quarter. However early in the 4th quarter Arapahoe gets a field goal, leaving the score 5-10.
The final score was 5-10.