ROCKstyle: The 2022 Spring Trend Forecast
Get excited about spring and summer weather with a recap of this season's biggest fashion moments
Hey Jags! Welcome back to the ROCKstyle column, your go-to read for all things fashion, style, shopping, and trends. I'll keep you up to date on the ever-changing fashion industry, break down and educate you on style elements, and make sure you are in on all of the fashion news, outfits, sales, and must-have wardrobe items.  
As we jump into a new year of fashion, and as the spring fashion season is just starting to emerge, the trend prospects are endless and exciting. Everyone's seasonal preferences are different, but I personally have a special place in my heart for the fresh and inspiring prints, patterns, and possibilities that come with the spring season. 
Recently, I have been eyeing various fashion weeks and shows from my favorite designers, and have already observed some major trends and predictions that I believe will set the tone for the entirety of this year. 
Some of these trends are just adapted or evolved elements from recent seasons, while some bring a completely new vision to this year's fashion era. Overall, various fashion weeks and designers have proven that 2022 is the year for fashion's rebound. While some trends definitely allude to being bigger and bolder and more out of the box, some point to the acceptance of unique styles and aesthetics, or even some preferences to stay minimalistic and stylishly simple. So considering this, it seems fashion is slowly reaching a different model from the past; one where specific "trends" are not necessarily essential to be stylish, but instead where personal expression can foster all different types of fashion statements. 
Taking this into consideration, these trends I have observed won't necessarily dominate the fashion world exclusively, but could definitely add a fresh and updated look throughout many designers' collections and many different style sectors. As you browse my trend round-up, remember that fashion is becoming more accepting of "non-trend" items, so don't feel like this is a guide telling you what to wear this year. 
It is simply a round-up of some consistent themes we are beginning to see, so you can have fun with the trends you do like and implement some newness into your wardrobe. Remember, everyone can have their preferences and tastes about what is trending, and there will always be different ways to express your personal style, which is ultimately what fashion is all about. 
But if you want to get shopping and jump on any of the trends for this spring, these are the biggest ones I have observed:
1. Blazer co-ords: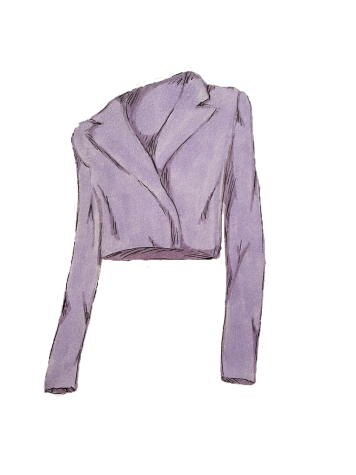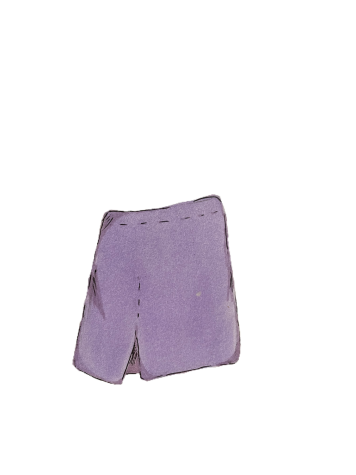 Blazer Co-ord sets have been getting bigger and bigger the past few years, but for this spring and summer, we are seeing an explosion of unique takes on the trend. Tying back to the effortless street style look of the 90s, this trend has been greatly embraced by designers, clothing companies, and brands all around the world. The "business school drop-out" look provides an easily achieved-statement look for the street or everyday wear. Consider dressing down this look with casual sneakers for a daytime look or dressing it up with heels for a more formal nighttime look. This spring we're seeing these statement suits in all kinds of spring colors, romantic florals, and even interesting textures and fabrics. (knit, boucle, leather, denim, etc.)
2. Oversized shirts: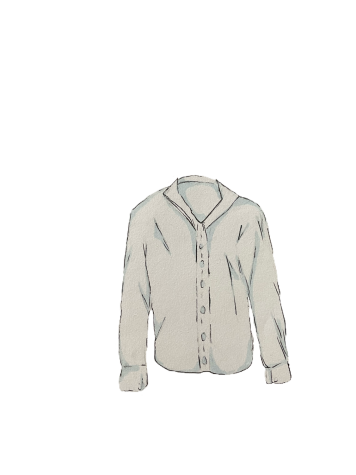 Next, the oversized button-down trend for this year has again catapulted off the popularity it received in previous fashion weeks.  While a white button-down shirt is considered a timeless fashion essential, a specific oversized fit has emerged for this year, and designers are going to creative lengths to reinvent this fashion staple. On the streets this year, you're sure to see tons of eccentric takes on the classic button-down; whether extra oversized and styled as a dress, adapted with interesting cutouts and accents, or standing out with fresh colors and patterns. The oversized button-down is a great trend because it is very versatile, and can be incorporated into so many different styles. My favorite way to style an oversized button-down is with shorts/skirts in a monochromatic color scheme with the shirt and everyday sneakers! 
3. Chain belts: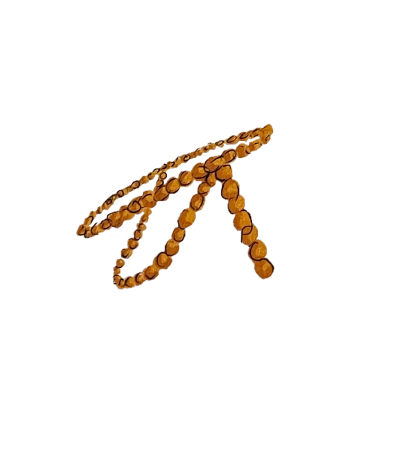 Chain belts are a relatively new trend for this year that we haven't really seen in the fashion landscape since the 90s and early 2000s. When watching fashion shows for this year, I saw designers repeatedly use these accessories to elevate a wide variety of looks. I actually really like this trend and love how it emulates the iconic 90's Chanel era. Wherever it came from though, it has been styled for many more aesthetics than that; these can be styled on jeans to elevate a casual and everyday look, added onto a solid-colored skirt or dress, a jumpsuit, or even styled with your work clothes, like a belt with your trousers. (Pair it with your white button-down and a blazer for a sophisticated office look!)
4. Chunky loafer shoes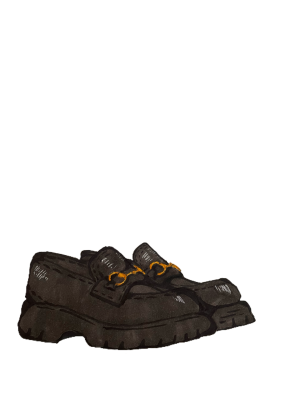 Another new trend that has just been recently introduced for 2022 is chunky loafer-style shoes. Partly credited to the Tik Tok fashion scene, the chunky loafer trend jumpstarted from a viral unboxing video of the Gucci platform loafers, gaining over 1.7 million views. They have since become a street style favorite of influencers, fashion enthusiasts, and even celebrities this year, and as a result, many brands from every price point are fabricating their versions of this footwear craze. They can be styled with an equally edgy outfit for a cohesive and statement look, or even styled with a softer, more romantic, or neutral look to add interesting contrast.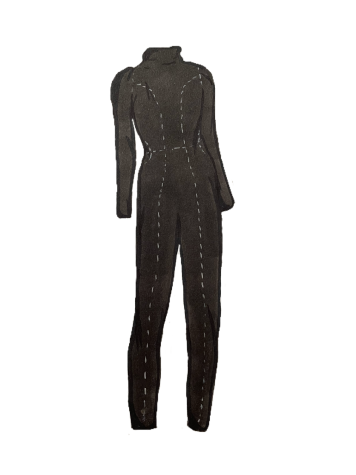 5. The catsuit
The next biggest trend is a somewhat unexpected one, that has jumpstarted kind of out of the blue, and yet has grown massively. The catsuit will be huge for 2022, and we have already seen it penetrating runway shows, street style, and celebrity event looks. The all-in-one catsuit provides an easy way to make a powerful statement.
6.  2022 Pantone Color of the year: Deep Periwinkle

For 2022, Pantone did something a little different — it launched an entirely new color: PANTONE 17-3938, also known as Very Peri. Pantone describes it as a "dynamic periwinkle-blue hue with a vivifying violet-red undertone," and goes on to say "this happiest and warmest of all the blue hues introduces an empowering mix of newness." This periwinkle shade will be majorly popular this year, and I have already seen it penetrating the streets, runways, and mass-market brands. 
That's all for my 2022 spring trend forecast! Hope you enjoyed it, be sure to read my other ROCKstyle articles and pursue the rock online for other news, current events, and features.
Happy Shopping!