A week of games, competitions and dress-up days, all coming to an end. With no school on Friday due to a Professional Development Day, tomorrow, Sept. 21 will be the last in-school day of Homecoming Week.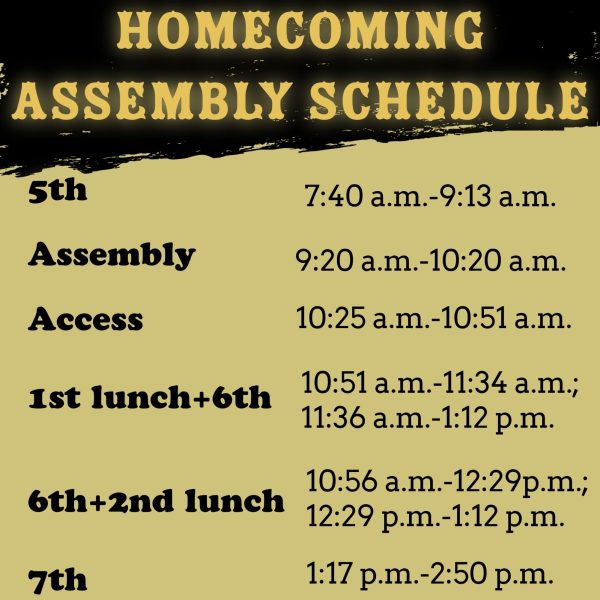 The Homecoming Assembly will take place Sept. 21. after fifth period, with no Seminar and a shortened Access.
"I am super excited for the assembly to round out Homecoming Week," MJ Mejia '25 said.