A Classic Rock Canyon Homecoming
Rock Canyon celebrates its annual Homecoming week presented by Student Council.
The 2019 theme for Rock Canyon's Homecoming week is "Classic Rock." Set for the week of September 16-21. Each day of the week is set to a particular song of the Classic Rock genre.
Monday; "Welcome to the Jungle" (Guns N' Roses) Camouflage to blend into the jungle.
Tuesday; "Dream On" (Aerosmith) Pajamas to show you dream big.
Wednesday; "We Are the Champions" (Queen) Wear your Canyon athletic gear.
Thursday; "Back in Black (and Gold)" (AC/DC) Homecoming shirts will be sold throughout the week so make sure you buy one and wear it.
Friday; "Wish You Were Here" (Pink Floyd) NO SCHOOL.
Saturday;

"A Night for the Records" –

Homecoming dance.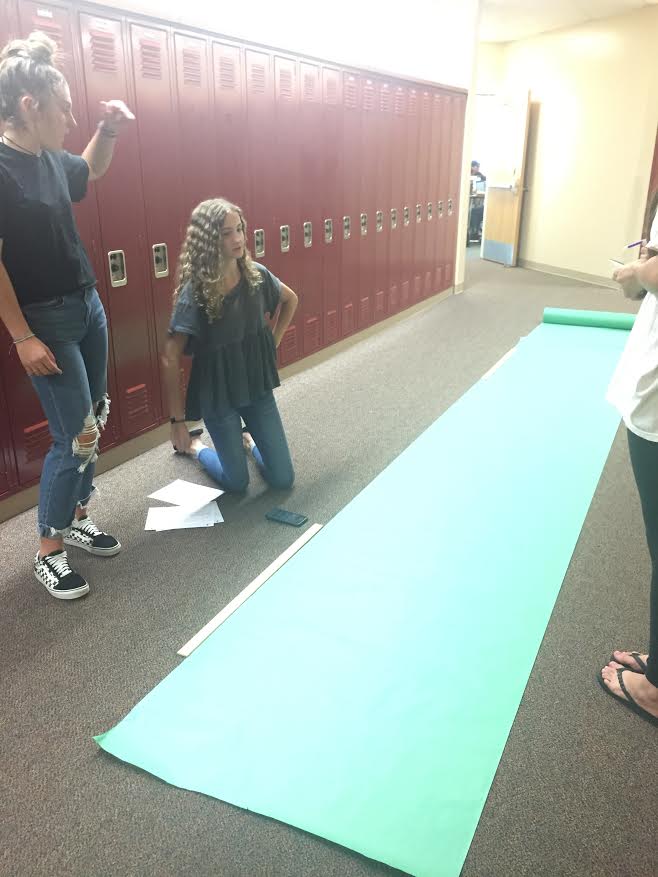 After school events are held every night of the week. Participate or show up to support your fellow Jags.
Monday; Ruff N' Tuff' Volleyball-6:30 pm
Tuesday; Spirit Parade-8:00 am
Wednesday; Powder Puff Football-6:00 pm
Thursday; Homecoming Assembly-2:20 pm and Homecoming Football game-7:00 pm
Friday; No School, Homecoming Parade-5:30 pm, Chili Dinner-6:15 pm and Homecoming Bonfire-7:00 pm
Saturday; Homecoming Dance-8:00 pm
"I'm most excited for the parade because it's fun to see all the jag programs and see all the local support we have in the community," Keegan Hamilton '22 said.
Tickets for the dance are on sale through Sept. 19 on My School Bucks for $20, but sales stop Sept. 20. If you don't buy them beforehand, you cant get them at the door for $30– cash only.
If you would like to bring a non-RCHS student, then you'll have to fill out the Guest Approval Form which requires parent signatures on from both parties and to be approved by Administration. Guest Approval Forms are to be turned in Sept. 17 by 3:00 pm to the main office.
For anybody who wants to participate in Ruff N' Tuff or Powder Puff, get a team together and fill out the forms-to be turned in Sept. 5 to room 5850. You can find and fill out the forms here; www.rockcanyonjags.com/stuco
Preliminary rounds are Sept. 10 and 11. The 10 for Ruff N' Tuff during Access and the 11 for Powder Puff at the Rock Canyon Soccer Fields at 5:00 pm.