Student Athletes Reaction to New Sports Schedule
Adjusting for the pandemic, CHSAA created four new seasons for sports; moving seasons from their traditional times.
It's Friday night. The whole school is out under the stadium lights to support the football team for the annual Homecoming football game. Smiles are on everyone's faces, fans are cheering, and the band is playing loud music. It has been a fun week filled with powder puff football, ruff and tuff volleyball and other homecoming activities… now it's time for the football game…
One year has passed since September 21, 2019— last year's Homecoming.
After months in lockdown and a global pandemic spreading, students are able to go back to school. But, this year school will be missing one big thing, sport
 Many student athletes have reacted in different ways about their sport's postponements. 
CHSAA has finalized the sports season into season A, B, and C. All sports have been pushed back from original dates but A will be fall sports going on right now such as football or softball. B is winter sports such as basketball. C is spring sports such as lacrosse. 
View CHSAA's 2021 schedule here.
Wrestling 
Wrestling practices have been postponed until Jan. 4, and the first competition will be Jan. 7.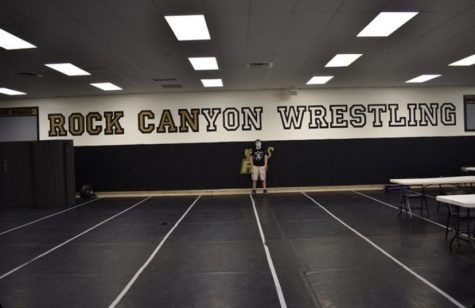 Rock Climbing
Rock Climbing is a club sport and not linked to CHSAA, but their season has still been impacted by COVID. 
"This season, I was excited to crush the incoming freshmen, who don't know what they are doing. I was hoping to crush their spirits on the brutal walls and at the tormenting heights. Then from their ashes, I will create new climbing machines," Aidan Hughes '22 said. 
Tennis
Tennis has been able to play this fall, and teams just participated in their state tournaments Sept. 25. Like with all other sports, teams haven't been able to play normally. 
"Masks are mandated unless physically playing on the court. We can only use our team's balls. Constant hand sanitizer. Spectators and anyone not playing wears a mask. Only one person changes the score card, [and] no hand shakes: only racquet taps. We also do temperature and symptom checks everyday," Justin Edell '22 said. "It's really fun to be able to play right now, and I'm very thankful because many got it cancelled." 
Cheer
Official cheer practices and competitions have been postponed, but they will be able to cheer for the upcoming football season. 
"Our whole cheer season was pushed back. It's gonna be really hard for our team to get good because we barely have practice. It also sucks because all of the games are postponed and that's a really big part of cheerleading," Taylor Waskowitz '22 said. 
"It is extremely frustrating because our five-month season is being smushed into two months," Megan Williams '22 said. 
Girls Swimming
Girls swimming has been postponed, so the first official practice is Jan. 4 and the first competition is Jan. 7. 
"I'm not sure how practices will be affected due to COVID, but we usually swim outside, and USA swimming has gone through great measures to get us back in the pool safely and I'm sure CHSAA will be no different," Mandy Fleetwood '22 said. "The season wasn't postponed too far back, so I don't really mind the difference in the season; however, boys' swimming is being greatly changed with their state championship being pushed all the way back to summer break." 
Boys Lacrosse
Boys Lacrosse usually begins competing at the beginning of March and has championship weekend in late May, but the first official practice has now been postponed to April 26, and the first competition has been postponed to April 29. The dates of championship weekend are still to be determined but will be sometime in June. 
"Since the season has been postponed, it has greatly affected the time frame because I have to go to larger tournaments and showcases," Luc Belvill '23 said. "I feel that spring sports should not be affected as we already lost an entire season and it is unfair to those who will miss out on their final year." 
Football
After many protests and petitions, the football season is back on. When CHSAA first put out their new sports schedule, football was set to have its first official practice on Feb. 22 and first competition on March 4, but that has changed: football season is now a go for the fall, and they will have their first game Oct. 8 against Columbine High School.
The petitions and protests in which football players participated were calling for CHSAA to allow a fall season after Governor Polis okayed a season and after many other states having a season as well. 
To find their full schedule visit here.
Girls Lacrosse
Like boys lacrosse, girls lacrosse also plays early March to late May, but the first girls lacrosse practice has been postponed to April 26, and the first competition has been postponed to April 29. The championship weekend for girls lacrosse starts June 23. 
"COVID hit right after tryouts for the spring season, which was such a bummer because everyone was looking forward to it. So, practicing as a whole team couldn't go on; instead many of us just worked individually until fall," Sierra Jensen '21 said.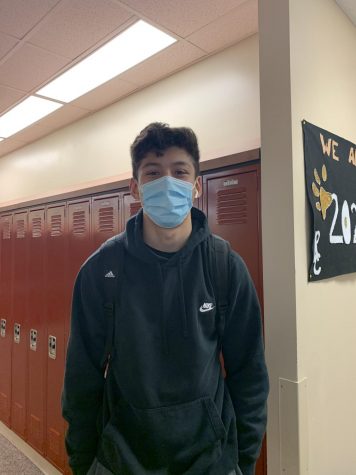 Boys Basketball
The first official basketball practice has also been postponed to Jan. 4, and the first competition has been postponed to Jan. 7. Championship weekend for basketball is set to begin March 6.