Artists I Recommend You Listen To
Aux-induced anxiety? It's okay, you're not a lost cause. Here are nine artists you need to check out right now.
Have you ever been driving in a car, having a good time with your friends, except for one thing: they are playing music that you have no clue about. 
But do not worry!
Not to be boastful, but I pride myself off of my music taste. From listening to all different genres almost all day, I believe I know a thing or two about music and artists. I am here to help you learn about smaller artists and be able to know these artists and then impress your friends.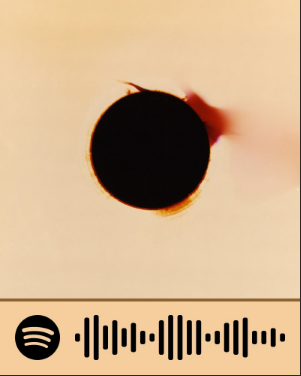 My first recommendation is Slauson Malone. If you are into an abstract hip hop scene, then Slauson Malone is a great listen. He is the front runner of the New York Hip Hop scene and is growing fast. A fair warning, Slauson Malone is not for everybody, but I still recommend you to give him a listen. If you want to give him a listen, I recommend his 2019 album, "A quiet farewell 2016-2018".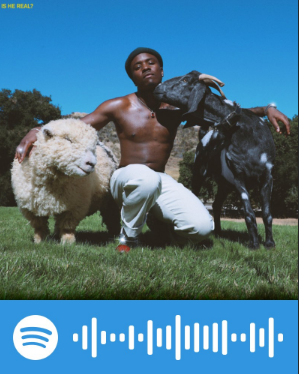 If you are a fan of artists like JID, Earthgang, or even Lil Wayne, then I recommend IDK to you. He is an upcoming rapper with very "bump your head to" beats and hype lyrics. Some songs I recommend for IDK are "Digital", "Lilly", and "24". 
So you are into experimental hip hop such as Earl Sweatshirt or MF Doom, then these three artists are perfect for you. For those who don't know, experimental hip hop is a type of hip hop that uses eccentric elements to create a non-traditional style of hip hop.  Mavi is almost identical to Earl Sweatshirt whether it comes to voice or flow. Some songs I recommend from MAVI are "Self Love" and "Love of Money." JPEGmafia, is a very abstract artist and has some very funky beats. Some songs I recommend from him are " 1539 N Calvert Street", "Kanan vs. Kal", and "All My Heroes are Cornballs."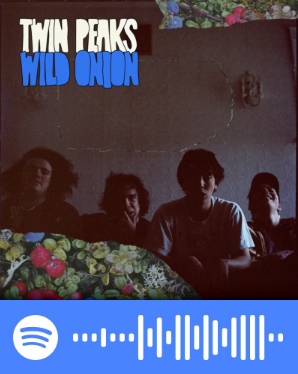 If you are a big fan of indie or alternative rock, then Twin Peaks is perfect for you. Twin Peaks are if Car Seat Headrest, Cage the Elephant, and the Lumineers had a baby. A perfect band for road trips and good vibes. They are a super nostalgic band and will make you feel happy. Some songs I recommend from Twin Peaks are "Wanted You", "My Guys", and "Blue Coupe".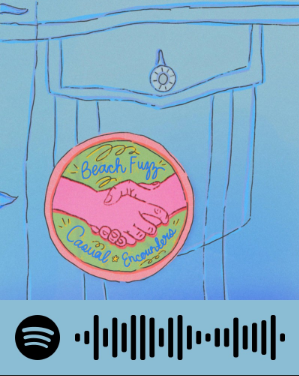 If you like upbeat indie music, then give a listen to the upcoming band out of San Diego, Beach Fuzz. They are very alike to artists like the Wallows and Dayglow. A few great songs to put on are "Join the Club", "Casual Encounters", and "I think I'm falling for Her."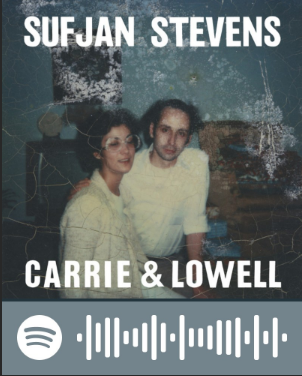 Many of you may know Sufjan Stevens from his soundtrack from the hit movie, "Call Me By Your Name." But his individual albums are even more amazing. All of his individual albums have plucky strings, soothing melodies, and mellow beats. Some artists that compare to Sufjan Stevens are Bon Iver, Elliot Smith, and Phoebe Bridgers.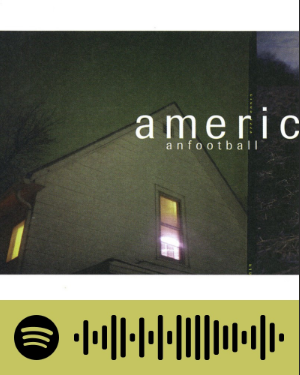 If you are a fan of old alternative rock bands such as The Smiths, Joy Division, or Radiohead, then American Football is a great band for you. A huge component of the midwest emo scene, their self titled album is an amazing listen. One song that is a must-listen is "Never Meant".