My Top 5 Albums of The Year
Resident music aficionado, Ben England, shares his pick of the best records of 2020.
Even though the year itself wasn't the best, 2020 was a very underrated year for music. Whether it came to old bands making new albums, or new artists on the scene, there were some great projects that came out of 2020. 
I feel like I do know a lot about music and all different genres of music from folk to punk to rap to rock. I feel like with my broad range of music, I am qualified to make this listen. 
To close out 2020, here are my top 5 albums of the year. 
Honorable Mentions: 
Here are some albums that were amazing but didn't quite make the cut for the top 5. 
"Circles" by Mac Miller. This album was beautiful and it was finally a posthumous album that didn't sound like it was made just for money. A posthumous album is an album that comes out after a musician has passed away, usually constructed using leftover vocals and takes from when the artist was still alive. In Mac's case, Jon Brion, one of Mac's producers and a good friend, went ahead and constructed this album. It was a great final album for Mac Miller fans and all music fans to remember the late Mac Miller. 

"Fetch the Bolt Cutters" by Fiona Apple. Legendary alternative rock artist, Fiona Apple, came back with her fifth studio album and the first one since 2012. She takes a very unique sound with this album by using great instrumentals that her voice goes perfect over. I highly recommend this album for any alternative rock fans. 

"Heaven To A Tortured Mind" by Yves Tumor. Yves Tumor incorporates all aspects of contemporary rock, punk, pop, hip hop, and even jazz in his new album. Very experimental compared to anything made today, this album is just a fun listen. If you want to diversify your taste, I highly recommend this underrated artist with amazing lyrics and beautiful production.

"Run the Jewels 4" by Run the Jewels. RTJ comes back with their fourth studio album. The production on this album is amazing thanks to the work of great producers such as Pharrell, DJ Premier, and Zack De La Rocha. Being able to hear Pharrell's iconic four-count start with Killer Mike rapping over the top is just incredible. This album solidifies Run the Jewels as one of the top rap duos of all time. 

"Alfredo" by Freddie Gibbs and The Alchemist. A duo made in heaven, The Alchemist and Freddie Gibbs absolutely kill this album making it my number one rap album of the year. Freddie Gibbs continues with his fierce rapping and smooth flowing vocals over beats that the Alchemist absolutely destroys. After being solidified as one of the greatest rappers of the 2010s, this album allows Freddie Gibbs to continue his high praise in rap into the 20s. 
My Top 5:
5: "Women in Music III" by Haim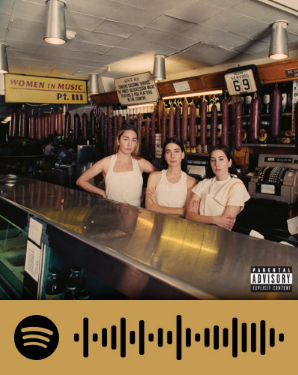 The three Haim sisters from California did absolutely amazing on their new album. A rock album with aspects of jazz and their smooth vocals makes this album my fifth favorite of the year. Getting even a little experimental with the production, such as electronic beats but with a strong bass guitar in the back is what makes this album wonderful. This is an album that you can just play on repeat and have a good time whether you are cleaning or walking down the street of downtown Denver. Some of my favorite songs are "3 AM"; "The Steps"; and "Summer Girl". I highly recommend this beautiful rock album.
4: "Man on the Moon 3" by Kid Cudi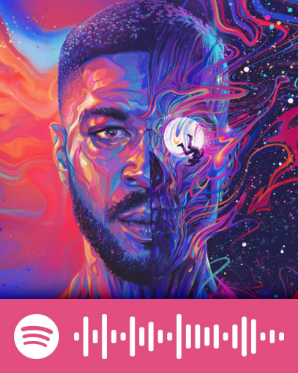 Legendary hip hop and rap artist Kid Cudi saves 2020 by releasing the third album in his Man on the Moon trilogy. After 10 years since "Man on the Moon 2", Cudi does not miss a step and absolutely kills on this album. Although taking a different sound than the other two albums, this album is still amazing. Even though Cudi was one of the original artists to use more lofi, emo, and psychedelic beats, he uses a new age variation of that, like you would hear on a Travis Scott song. He also uses much more autotune than in the past. The production, as well, is absolutely terrific. Dot Da Genius, Cudi's iconic producer, does amazing with these lofi but upbeat beats and Cudi's smooth vocals and amazing "hums"- his album makes you feel like you are floating. Some of my favorite songs are "The Void"; "Elsie's Baby Boy"; "Solo Dolo Pt.3"; and "4 Da Kidz". This is an album everyone will love, so I highly recommend giving it a listen. 
3: "Punisher" by Phoebe Bridgers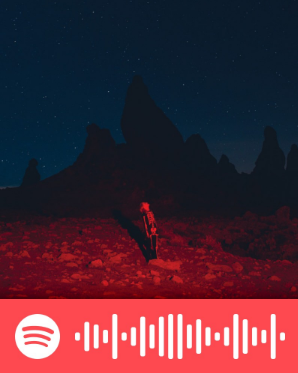 Phoebe Bridgers made a name for herself after releasing her 2020 contemporary rock album. This is her second studio album, and the first one to start getting huge national attention. Sticking with her iconic sad lyrics over rock instrumentals, this album is a recipe for depression. Bridgers has one of my favorite voices in all of music right now, it is just beautiful. This album will stick with you after you listen to it. No matter if you are a Kanye West, Taylor Swift, or even a Beatles fan, you will like this album, I guarantee it. There is a reason why Obama put one of her songs on his favorite of the year list. I very highly recommend this album to anyone. To get into this album, I recommend listening to "Kyoto"; "Garden Song"; "Savior Complex"; or "ICU". 
2: "We Will Always Love You" by The Avalanches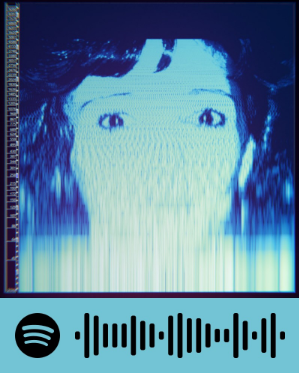 The Avalanches continue to make a name for themselves with this album. The electronic beats and production by the Avalanches is jaw-dropping. The features such as Leon Bridges, Blood Orange, MGMT, and Johnny Marr give such a beautiful voice to the album. I do believe this album could've been made in space because that is what it sounds like. This album is very underrated because unfortunately it was released the same day as Kid Cudi's and Taylor Swift's album. Although, it was still the best album to drop out of those three. If you aren't the biggest fan of electronic music, just give this album a listen, I think you will like it. This album also contains one of my favorite songs of the year, "The Divine Chord". On this song, there is The Avalanches, MGMT, and Johnny Marr, and trust me it lives up to the hype of those artists being together. Whether it was the out of this world production that makes you float or the beautiful vocals that just flow perfectly over these beats, this album is breathtaking. The entire album is completely beautiful and I highly recommend it. 
1: "The New Abnormal" by The Strokes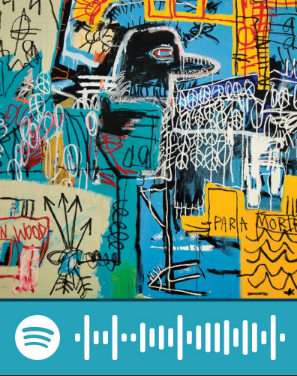 As I was saying earlier, old bands are making new surprising albums, and that is The Strokes. Somehow their 2020 rock album is still as good as their 2001 rock album. That is extremely impressive because it is hard to stay popular on the scene for that long, only the greatest bands can do it. I do think this is their best work since their 2001 album, "Is This It". They take a different, much calmer approach but it is still as stunning. Rather than having these fast pace instrumentals from Albert Hammond on the guitar, it is much slower with meaningful vocals. They still continue with their fun, catchy songs though. It doesn't even seem like lead singer Julian Casablancas has aged a day in his career. Albert Hammond continues to absolutely kill on the guitar and create a beautiful instrumental. This is an album that you can listen to from start to finish, and you will not get bored at all. This album also has one of my favorite songs, "Ode to the Mets". This song shows how much care they put into this album. You can tell by the new experimental instrumental with the beautiful guitar in the back or the great drums during the bridge and with Julian's vocals to finish off this perfect song. The care that went into the instrumental and the care that went into the lyrics is what made this album the best of the year.  I highly recommend this album it is extremely catchy and if you like any other British rock bands like Arctic Monkeys or Kings of Leon, then give this album a listen if you haven't already.