You open the doors and a bell jingles as a wave of freshly brewed coffee scent hits your face. You place your order and patiently wait for the barista to call your name. Finally, you collect your drink and take your first sip of the seasonal Starbucks Pumpkin Spice Latte.
As another heat wave gripped Denver in late August, Starbucks released their annual fall-flavored special, the Pumpkin Spice Latte (PSL) Aug. 24. According to ArizonaCentral, Starbucks has sold millions of the drink since 2003, making it the most popular seasonal drink of the coffee company.
This year, Starbucks celebrates its 20-year anniversary of the PSL, releasing special menus nationwide in six select locations, such as Chicago, New York and Seattle, where exclusive items were added, such as alcoholic beverages and seasonal baked goods (CBS News). Along with the classic PSL, two new autumn-themed beverages have been added to the Starbucks Menu: the Iced Apple Crisp Oatmeal Shaken Espresso and the Iced Pumpkin Cream Chai Tea Latte. 
Along with new drinks, some fall-filled baked goods have returned and been added to the menu: the Pumpkin Cream Cheese Muffin, a spiced pumpkin muffin with sweet cream cheese filling and pepita sprinkling on top, and the new Baked Apple Croissant, a flaky croissant wrapped around warm apple filling baked to a golden-brown finish.
The rundown…
The Pumpkin Spice Latte:
Starbucks's signature espresso and steamed milk with the celebrated flavor combination of pumpkin, cinnamon, nutmeg and clove topped with whipped cream and real pumpkin pie spices.
Price: $5.95 (Grande)
Calories – 390
Sugar – 50g
Fat – 14g
The Iced Apple Crisp Oatmilk Shaken Espresso:
Matching the cozy fall mood, this drink balances flavors of spiced apple, apple brown sugar, smooth espresso and creamy oat milk.
Price: $6.25 (Grande)
Calories – 180
Sugar – 21g
Fat – 4.5g
The Iced Pumpkin Cream Chai Tea Latte: 
A customer-inspired pumpkin cream chai drink that blends the light and warming spice flavors without the coffee to form a new iced beverage for the fall.
Price: $5.95 (Grande)
Calories – 460
Sugar – 66g
Fat – 17g
Other returning fall favorites…
The Pumpkin Cream Cold Brew:
A Starbucks Cold Brew sweetened with vanilla syrup, topped with pumpkin cream cold foam and a dusting of pumpkin-spice topping.
Price: $5.25 (Grande)
Calories: 250
Sugar: 31g
Fat: 12g
The Apple Crisp Oatmilk Macchiato: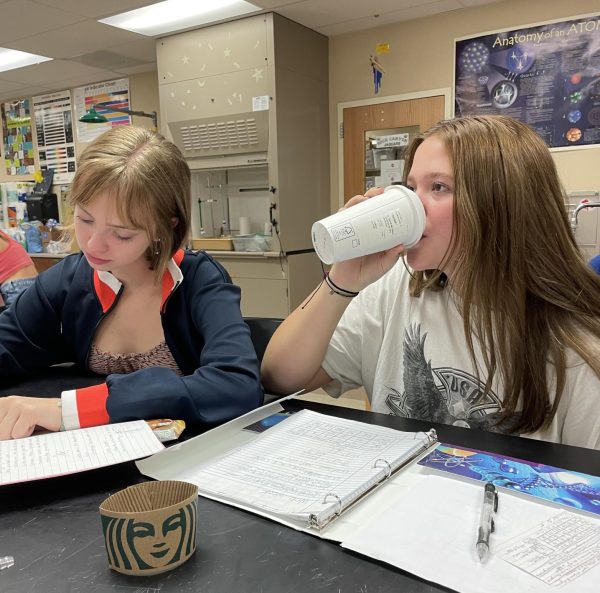 A Starbucks Blonde Espresso Roast with layered flavors of apple, cinnamon, oats and brown sugar, creamy oat milk and spiced-apple drizzle to create an apple crisp drink.
Price: $5.95 (Grande)
Calories: 320
Sugar: 29g
Fat: 10g
What are the thoughts on this ever-returning and changing seasonal Starbucks menu? Students around Rock Canyon share what they think of these new drinks:
Callista Larson '27
"Personally, I'm not a big Starbucks drinker, but the Pumpkin Spice Latte is one of my favorite fall time drinks. It really reminds of autumn and fall but at the same time I just have to be in the mood for a sweet drink. Other than that, I love it," Callista Larson '27 said.
Danica Rowe '24
"As a former Starbucks employee, [the PSL] really isn't hard to make and is definitely a fan favorite every year," Danica Rowe '24 said. "Per shift, I probably made about roughly 20 of those drinks per hour."
Jacob Harris '25
"From the fall menu, I did try the Pumpkin Cream Chai Tea Latte and I thought it was really good, but overall I think Starbucks is kind of overhyped and I hardly go," Jacob Harris '25 said.
Kendall Maurer '25
"I like Starbucks but it gets so crowded during lunch and I don't really like coffee," Kendall Maurer '25 said. "My favorite fall drink from Starbucks would have to be the Caramel Apple Spice with two shots of chai."
What's your favorite fall menu drink at Starbucks?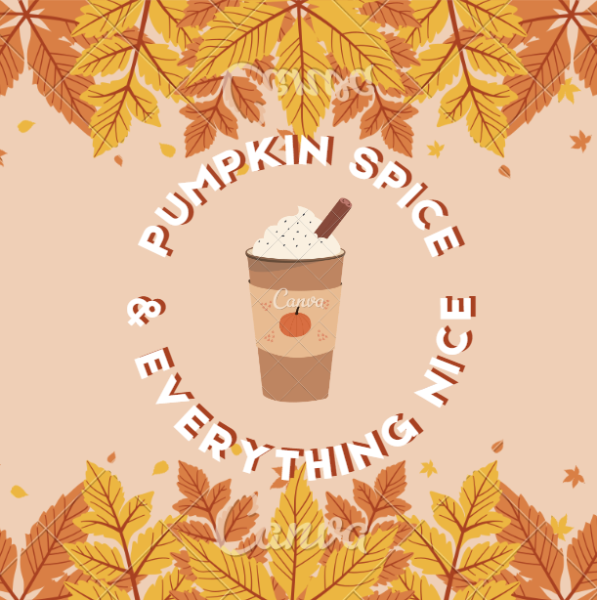 Sorry, there was an error loading this poll.
Jonas Tarkka '25
"My favorite drink from Starbucks is the Iced Shaken Espresso," Jonas Tarkka '25 said. "I like the sweet cream cold foam but I do think we should make a petition to take whipped cream off of coffee drinks. It's disgusting, in my opinion."
Elizabeth Forehand '25
"Starbucks is my favorite but I don't like whipped cream on coffee drinks. Yesterday, I got the Pumpkin Spice Latte and I forgot to say no whipped cream. But, it was still good either way and I finished it anyways," Elizabeth Forehand '25 said. "My favorite fall drink is a Blonde Latte with sweet cream cold foam and pumpkin spice."
Abby Davidson '24
"My favorite Starbucks drink is a White Mocha Latte," Abby Davidson '24 said. "I actually don't like the fall menu because I don't like pumpkin-flavored things. So, in the meantime, I'll get a mocha or a Pink Drink."