Purge of the Hallways: Mass Student Relocation
Hallways were once a populated area for students to eat lunch; now, the halls are barren, without a soul in sight. All because students were making a huge mess.
Jan. 8. the students eating lunch in the academic hallways were told to leave and go to the cafeteria. This shift in rules is taking place as a result of students littering the hallways with wrappers and trash from their meals. Custodians and building staff were then expected to pick up after the students. 
"The administration decided to shut it down, because everyday, kids were leaving trash behind. This was making too much work for the custodians," Security Guard Melinda Schulz said.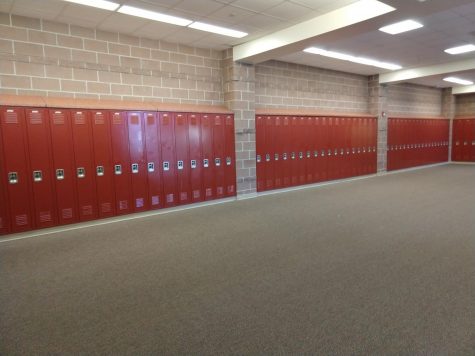 After the students were told to leave the halls, many relocated to classrooms, the cafeteria, and outdoor areas to eat their lunch.
"I'm very angry. We were evicted from the halls, we've sat there, all of freshman year and all of last semester. Getting kicked out now is wrong," Luke Portugal '22 said.
As a result of the students being removed from the halls, there has been an increase in the population of students in the cafeteria. 
"Having the additional students in the cafeteria is okay. They're not causing any problems and they're not disturbing us. They're not making a bigger mess, and as long as there are no problems, we are happy to have them," Ty Crockett '22 said. 
As of Jan. 9. The staff has no plans on letting any student sit in the halls during lunch for the foreseeable future 
"The student body was warned multiple times. They needed to start picking up their trash or else they would lose privileges. The only way I see hall lunches happening again is when they tear up the carpeting to replace it with tile for easier clean up," Security Guard Bary Ehmke said.