Cooking up a Change
Jags Go Pink! is having a bake sale to help out breast cancer patients in our community.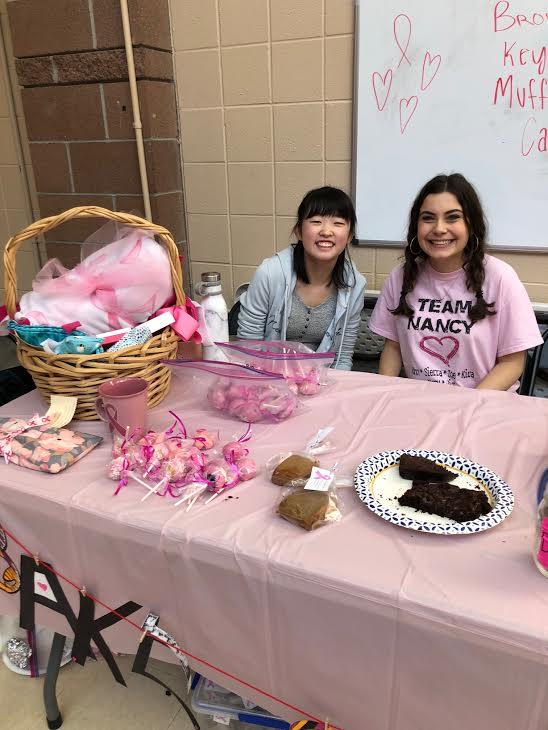 Jags Go Pink! is having a bake sale Jan. 16 and 17 in the commons during lunch. Various scrumptious baked goods and breast cancer awareness keychains are being sold, with prices ranging from one to four dollars. All proceeds will go toward creating comfort totes for those who have breast cancer within the community. This is in order to show support and solidarity for them and their families.
"In order to continue making baskets and to continue supporting breast cancer patients, we need to have the funds to be able to do that," Frankie Stroud '22 said.
These totes contain heatable rice packs (Chemotherapy patients feel cold/get chills following  treatments and mastectomy patients find comfort in using them), cushions for seat belts (for people with chemo port/sensitive chests after mastectomies), fleece blankets (warmth; after surgeries patients spend measurable amounts of time sitting/lying down), ribbons to tie the drainage bags up while showering, and other comfort items.
"I think it's a very effective club that really touches everyone's hearts, so I feel like it's a good cause," Nishi Veer '22 said.
Jags Go Pink! is hopeful that their bake sale will be successful and with these new funds, they will be able to help out even more breast cancer patients than before, kicking off 2019 by making a change in the world.