Summer Assignment Advice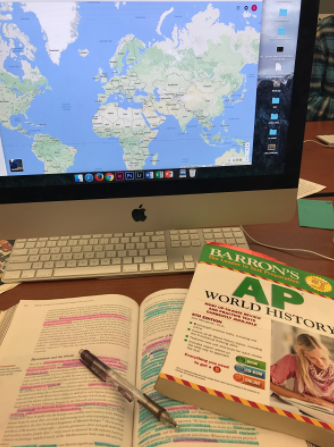 Hang on for a minute...we're trying to find some more stories you might like.
     As the school year draws to a close, students prepare for the assignments that will be due when August arrives once again.  Many of the honors and AP classes offered at Rock Canyon have summer assignments for the students that will take the classes, and while the work may be strenuous, students have a few tips and tricks to finish homework quick and enjoy the rest of summer vacation.
    Many students at the school claim that the most successful way to finish their work is to start it at the start of summer.  "I try to finish my homework right when school gets out because then I'm not stressed at the beginning of August," Anna Florez '19 said.  "If I finish quickly then I have the rest of the summer to travel and relax," Florez adds.
    On the other hand, others neglect their assignments until summer break had nearly ended.  "I'd like to finish my summer assignments early, but I procrastinate," Alyssa Hughes '17 said.  Although many find it difficult to focus on schoolwork, some of the upperclassmen have advice on how to concentrate and prioritize.  
    "Personally, I would set aside some time to work at the beginning of summer or before you go on any trips," Frank Jose '18 said.  "If you can, you could meet up with some friends and get it done with some company."